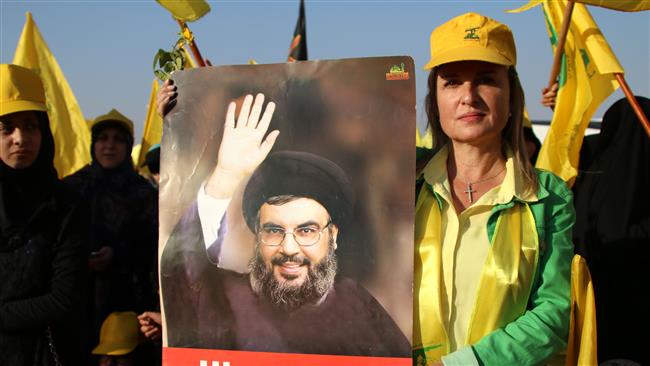 Saudi stance against Hezbollah scenario for war on Lebanon: Analyst
YemenExtra
Saudi Arabia's pressures on the Lebanese government to disarm the Hezbollah resistance movement are part of a scenario to wage war against the country, a former US government adviser says.
In a Friday interview, Paul Larudee expressed concern over the implication of the latest remarks by Saudi Foreign Minister Adel al-Jubeir, who accused Hezbollah of "hijacking" Lebanon and called for disarming the resistance movement.
"It is very worrisome that in fact this is on the table now that they are working up to a war in Lebanon," he added.
Speaking at an international conference in the Italian capital city of Rome on Friday, Jubeir described the present situation in Lebanon as "tragic" and said, "Lebanon will only survive or prosper if you disarm Hezbollah."
"As long as you have an armed militia, you will not have peace in Lebanon," the Saudi foreign minister said.
Hezbollah is Lebanon's de facto military power, and has been fighting off recurrent acts of Israeli aggression against the homeland. Riyadh, which reportedly maintains clandestine ties with Tel Aviv, however, has made no secret of its opposition to the group, and has been trying for more than a decade to weaken it.
Lebanon has repeatedly praised Hezbollah's key role in the war against terrorism, with Lebanese President Michel Aoun defending the resistance movement's possession of arms as essential to Lebanon's security.
The accusations against the resistance movement come amid Lebanon's ongoing political crisis.
On November 4, Lebanese Prime Minister Saad Hariri announced his resignation during a visit to Saudi Arabia, shocking the nation and plunging it into political uncertainty. He accused Iran and Hezbollah of sowing strife in the Arab world, an allegation rejected by both sides.
Shortly afterwards, President Aoun accused Riyadh of kidnapping Hariri. International heavyweights such as the European Union, France, and Germany also called on the kingdom to let him return.
The Lebanese PM then traveled back to Lebanon, and put his resignation on hold at Aoun's request in favor of national dialog.
Hariri says he will resign from his position if Hezbollah refuses to remain "neutral" in the regional conflicts.
Sources close to Hariri said he had been forced to step down by the kingdom over his failure to "confront" Hezbollah.
The prime minister was also quoted by Lebanese sources as saying that he would keep to himself what happened in Saudi Arabia, implying that he did not feel free to expose what had actually transpired in the Arab kingdom.
Press TV