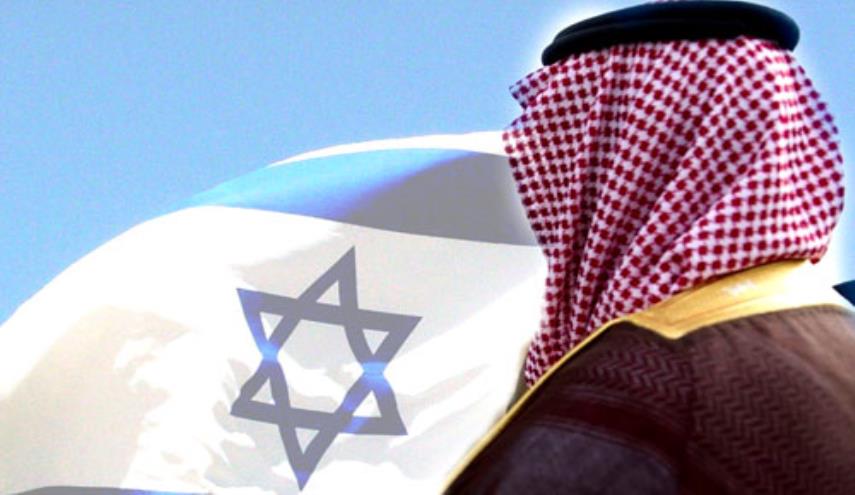 Why Does Arab States Have Secret Ties with Israel?
YemenExtra
A dozen of Arab and Muslim countries have covert ties with Tel Aviv despite their refusal to officially recognize the occupation power as a state, the regimes envoy to the UN Danny Danon has claimed.
"They still do not vote with us, but I can say that we have a relationship with them," Danon told the Israeli news website Ynet on Monday, adding that those Muslim and Arab countries "understand the potential of relations with Israel."
Tel Aviv's UN envoy said that some Arab ambassadors used to cross to the other side of the corridor when they saw him at UN headquarters, but today they greet each other, shake hands and discuss collaboration.
"We are talking about a dozen Islamic countries, including Arab countries that understand the potential of relations with Israel," he told.
Tel Aviv's boasting about having clandestine relations with Arab states is not unprecedented as earlier this month, Israeli Energy Minister Yuval Steinitz revealed for the first time that the regime has covert contacts with Saudi Arabia. He said that the countries have some shared interests, including opposition to Iran.
"Contacts with the moderate Arab world, including with Saudi Arabia, help us deter Iran… We have ties, which are partially secret, with many Muslim and Arab states… As a rule, the opposite side is interested in keeping these ties in secret," Steinitz told Israeli Army Radio on November 19.
In a separate case, Lebanon's al-Akhbar daily published on November 14 a secret undated letter from Saudi Foreign Minister Adel al-Jubeir to Crown Prince Mohammed bin Salman that put forward a plan to normalize ties with Israel despite "risks" of a public backlash.
"I have the honor to submit to you the draft of the plan to establish relations between the kingdom and the State of Israel, based on the strategic partnership agreement with the United States of America, which was discussed with the secretary of state," the letter reads.
Jubeir referred to Israel as a "state" while no state in the 22-member Arab League, except for Egypt and Jordan, formally recognizes the occupying entity.
Iranophobia best excuse to bring Israeli and Arab regimes closer together
Israeli officials believe that Arab nations are still not ready for open contacts with the regime, fearing a public backlash.
Explaining that why Arab regimes, despite their own inclination, do not neutralize ties with Tel Aviv, Israeli Defense said that these regimes are afraid of public opinion of their predominantly Muslim nations who considers the regime as their arch foe and main issue in the region.
"Unfortunately, no one from the moderate Arab states is ready for open contacts or an alliance with Israel. This is probably due to the fact that they are still much more afraid of their own crowd, citizens," Avigdor Lieberman told Israeli Channel 9 in an interview.
Muslim nations have always considered Israel as a throne in their sides since 1948 when the regime was established in one of the holiest Islamic land, Palestine.
While no Muslim person is ready to compromise over Palestine, Israel and its western allies have found a solution to force Muslim nations into the arms of Tel Aviv.
"When they (Arab leaders) start fearing Iran more than their own population, then I think they will have no choice but to agree for open cooperation with Israel," Lieberman told.
During the last years, Israel with the help of its western allies, has spared no effort to propagate Iranophobia among Muslim nations to convince the mostly Sunni Muslims of the region that Shiite Iran is the most dangerous threats to their interests.
Indeed, with aim of fueling sectarian conflicts among Muslims, mainstream media along with some Arabic language media, mostly owned by Saudi Arabia, launched a psychological war against Iran, saying the Islamic Republic is spearheading a Shiite axis that aims to dominate the Sunni Muslim world.
Israeli and western politicians' long-term and well-calculated measures have somehow paid off and have been successful to portray the Shiite Iran as the main enemy of Sunni nations, at least in the eyes of rulers of Arab states.
It seems that Israelis deem it a proper time to reap the harvest of their sectarian plots and trigger infighting among Muslims and get rid of their enemies at the hand of each other.
Earlier in November, Israel Defense Forces (IDF) Chief of Staff Gadi Eisenkot told Saudi online newspaper Elaph that Israel was ready to share intelligence with Arab countries, including Saudi Arabia, noting that US President Donald Trump's harsh stance on Iran allowed for a new chance to build a regional alliance of Arab states and to curb Iran's expansion.
Websites Report.