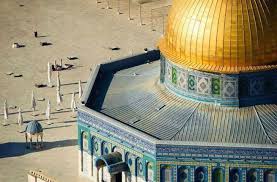 Foreign Ministry confirms Yemen's rejection of transfer the US Embassy to Al-Quds
YemenExtra
SH.A.
An official source in the Ministry of Foreign Affairs condemned and rejected in the name of the Republic of Yemen, the decision of US President Donald Trump to transfer the US embassy to Al-Quds and recognition of the capital of the Zionist entity.
The source said in a statement to the Yemeni media that this step is a violation of international law and resolutions of the General Assembly of the United Nations and the Security Council and other international resolutions related to the Palestinian issue and pave the way for a new stage of Zionist arrogance and depriving the Palestinian people of their legitimate rights.
The source warned of the consequences of this resolution, which constitutes a direct threat to international peace and security, as it will lead to instability in the Middle East region, which will not affect the Arab region but will be affected by many regions of the world.
The official called on the Security Council and the UN General Assembly to assume responsibility for the Palestinian people and their right to self-determination and not to invade more of its territory.