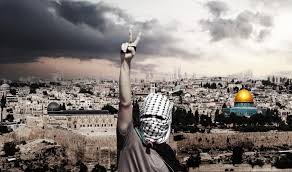 Hundreds protest in Istanbul, Ankara over Trump's al-Quds move
YemenExtra
Hundreds of protesters gathered outside US embassy in Ankara and US consulate in Istanbul on Wednesday, December 6, to denounce Washington's move recognizing al-Quds as the capital of Israel.
Both protests were largely peaceful although some demonstrators in Istanbul burned papers with Israeli flags on them and wrote "free Palestine" on the walls of the consulate building.
Turkey's foreign ministry has also slammed the decision by the United States as "irresponsible" and called on Washington to reconsider the move.