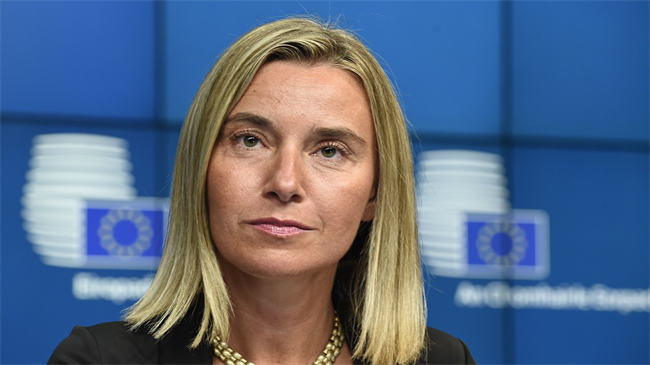 Mogherini: Iran-Europe increased 49% after JPCOA
YemenExtra
After the signing of the Iran nuclear deal, trade between Iran and Europe increased 94 percent in the first half of 2017, compared to the first half of 2016, according to EU High Representative Federica Mogherini.
Speaking during a debate on Iran in the European Parliament, she said that Iranian oil exports have reached pre-sanctions level, and billions of outstanding oil debts have been paid back.
Foreign Direct Investment is increasing, and the Iranian government reported a growth of 55 percent compared to the previous year, she noted.
Mogherini said progress in the financial and banking sector in Iran has been slower due to a number of factors but important work is being carried out to improve the situation.
"Preserving and implementing the nuclear deal with Iran is an absolute must. We simply cannot afford more tension in the Middle East and another nuclear proliferation crisis. We cannot afford to undermine the credibility of a multilateral agreement, endorsed by the UN Security Council Resolution, and we cannot afford to dismantle a deal that works and delivers on its promises," she said.
I.D.