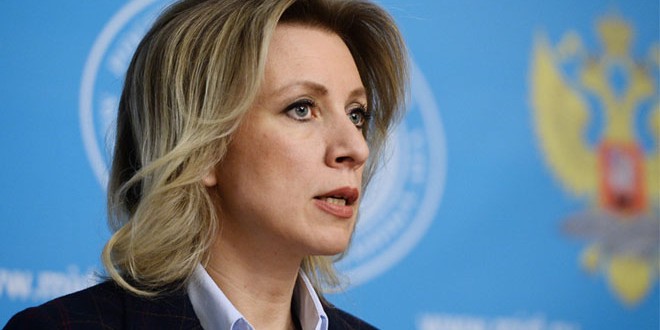 Russian embassy suspends activity in Yemen – Zakharova
YemenExtra
Y.A
Russia's diplomatic presence in Yemen has been suspended, all personnel have left the country, Russian Foreign Ministry Spokeswoman Maria Zakharova told TASS on Tuesday.
"Given the situation in Sana'a, the decision was made to suspend the Russian diplomatic presence in Yemen. The personnel of the Russian Embassy have left the country," Zakharova said.
"The Russian Ambassador [to Yemen Vladimir Dedushkin] and part of the diplomatic corps will perform their functions from Riyadh," Maria Zakharova said.
Violent fighting has been going on in the Yemeni capital of Sana'a since November 29. Clashes began when the Houthi rebels attempted to seize a number of state buildings and facilities controlled by former president Ali Abdullah Saleh's supporters. On December 2, Saleh broke partnership with the Houthis, and was killed by the rebels on December 4, while trying to leave the capital and move to his native settlement.
The standoff between the Yemeni government forces and rebels began in August 2014 but the conflict entered an active phase when the Saudi-led coalition invaded the country. In January 2015, the Houthis seized Sana'a forcing President Abd-Rabbu Mansour Hadi to move to Aden. He left the country after the Houthis entered the city on March 25. Since March 26, Saudi Arabia, supported by the air forces of Bahrain, Qatar, Kuwait and the United Arab Emirates, has been conducting a military operation against the rebels.
Source: Website