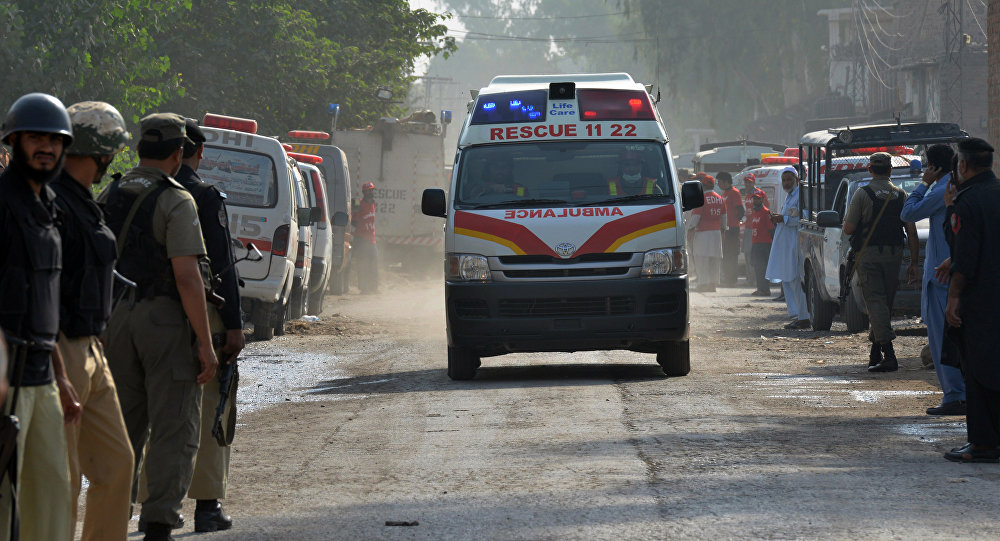 Explosion in Christian Church in Pakistan
YemenExtra
Several gunmen have reportedly attacked the Christian church in South Pakistan's Quetta city. The attack was followed by a blast, which claimed lives of at least five people and injuring 16 more, according to Quetta Deputy Commissioner Farukh Atiq, as quoted by the Tribune media outlet.
According to the official statement of Health Ministry, an emergency has been declared in local public hospitals.
"All doctors and paramedics staff shall be vigilant and must use all available resources to give maximum proper health care facilities to the injured ones," the statement reads.
Sarfaraz Bugti, the home minister of the province of Balochistan, has commented on the accident, as quoted by the outlet, saying that the attack was apparently targeting the church of Christian community, adding that a suicide bomber blew himself up at the church's entrance gate when stopped by the security services while another one had managed to get inside.
According to the Geo TV channel, citing local police sources, the blast is believed to be a suicide attack.