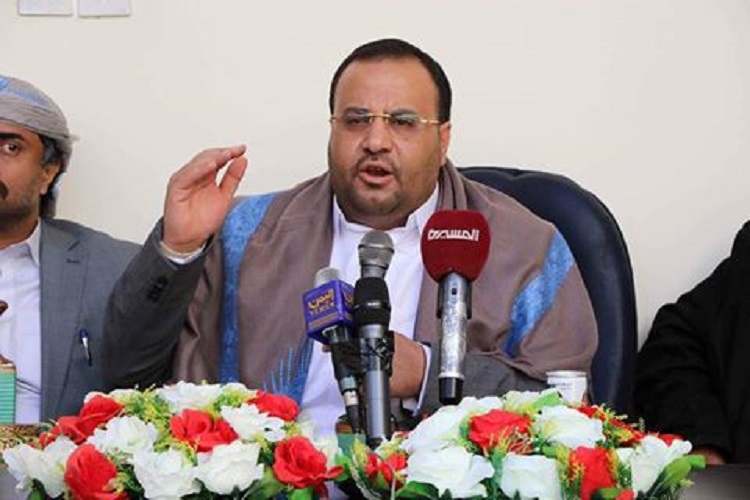 Pre. Saleh al-Sammad meeting leaders of several JMPs
YemenExtra
SH.A.
The head of the Yemeni Supreme Political Council ,Pre.Saleh al-Sammad, had met with the leaders of several JMPs ,in the capital of Sana'a.
During the meeting, which was attended by members of the Supreme Political Council, Mohammed Saleh al-Naimi and Nasser al-Nusairi, they discussed the situation in the country as a result of the continued attack and the daily crimes committed against the Yemeni people in various provinces under the same international silence and the imposition of an unjust siege aimed at starving 27 million citizen.
In the meeting, President al-Asmad praised the national role of the JMP leaders in strengthening the internal front and protecting it from deliberate targeting by the brutal aggression coalition.
Al-Sammad stressed the need for parties and political organizations to play an active role in establishing Yemeni political life independent of the influences of the outside.
He pointed to the importance of strengthening efforts and integration between political parties and forces against aggression and work to mobilize efforts to strengthen the fronts of honor and heroism men and equipment and the conduct of convoys of support to the Almorbain on different fronts.
"The targeting of parties and political pluralism in Yemen is not the result of the moment, but a part of the conspiracy of aggression, which believes that strengthening democracy in our country may affect the ruling regimes which impose restrictions on freedoms and political pluralism," he added.
As well as,the leaders of the JMP congratulated the President of the Supreme Political Council on the sedition, praising the role of the political leadership in overcoming this strife and taking Yemen out of them, in addition to efforts and solidarity of all forces and political components and awareness of the Yemeni people.