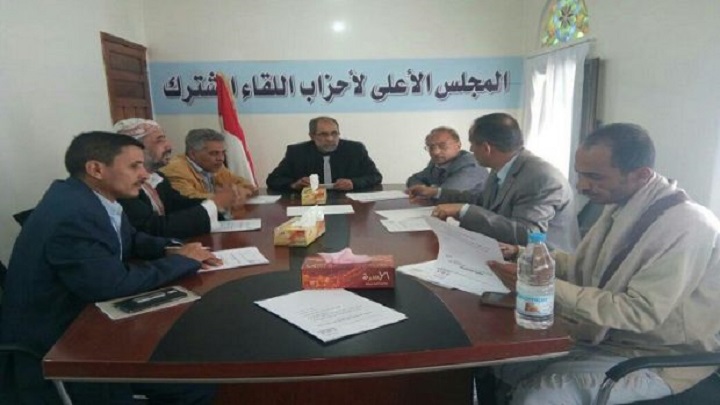 The joint group ridicules the US ambassador's statement ,rejects insulting the tribe
YemenExtra
Y.A
The joint group ridiculed the incitement of US Ambassador Matthew Toller to the people of Yemen for sedition and internal strife and considered the killing of the leader of sedition an exploitation and as something out of the decency and diplomatic work principles.

In a statement, the parties expressed their rejection to"statements magiven de by Matthew and bear his country all the legal and diplomatic consequences over the daring and aggression of its ambassador against Yemeni society ,including parties and tribes."

"The statement considered the US

Ambassador's statement

as internal interference and a clear violation of diplomatic frameworks and international laws regulating diplomatic work," .

It stressed that "Matthew's statements are clear evidence of his country's position behind the aggression against Yemen and its continuation and evidence of standing behind the failure of any political solutions that will stop the aggression against Yemen."

The joint group also rejected insulting the Yemeni tribe and targeting it by directing internal strife ,killing its children and supporting the aggression that killed its sons in the massacres witnessed by the world and did not exclude even women and children, including the massacre of Arhab district .

It pointed out that the United States of America is a partner and party in the war on Yemen, and it can not be an intermediary for peace in any way, calling  on "all the political forces , organizations ,the people of Yemen in general  to respond to the remarks of the American ambassador on the fronts,

".