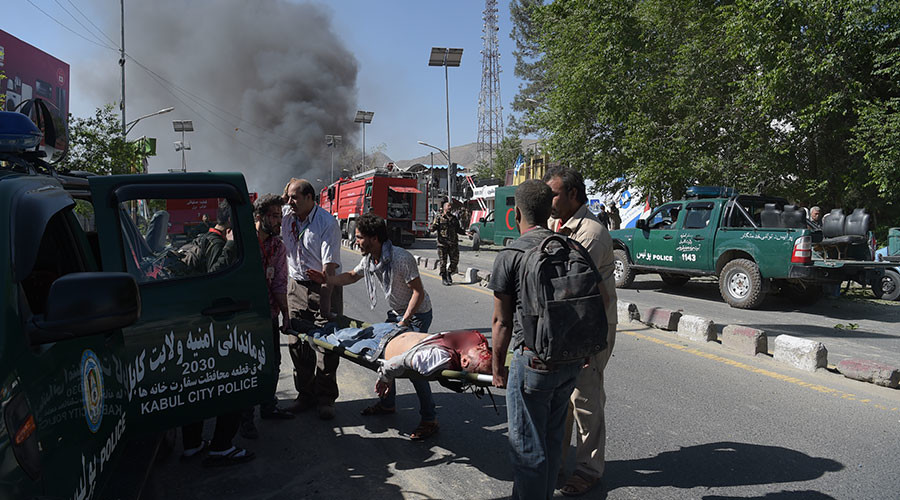 Dozens Killed in Multiple Kabul Blasts
YemenExtra
M.A.
At least 40 people were killed and many others wounded in multiple blasts at a Shiite cultural center in Kabul on Thursday, officials said, in the latest violence to hit the Afghan capital.
"The target of the attack was the Tabayan cultural center. A ceremony was being held to mark the 38th anniversary of Soviet-invasion in Afghanistan when the explosion went off," deputy interior ministry spokesman Nasrat Rahimi told AFP.
There was no immediate claim of responsibility but the Taliban was quick to deny involvement in the assault near the Afghan Voice Agency, a media outlet which earlier reports had suggested could have been the target.
"We have 40 killed, 30 wounded, but this is not the final toll. It might go up," Rahimi said, adding that the main blast was followed by two smaller bomb explosions that did not cause casualties.
Source: AFP