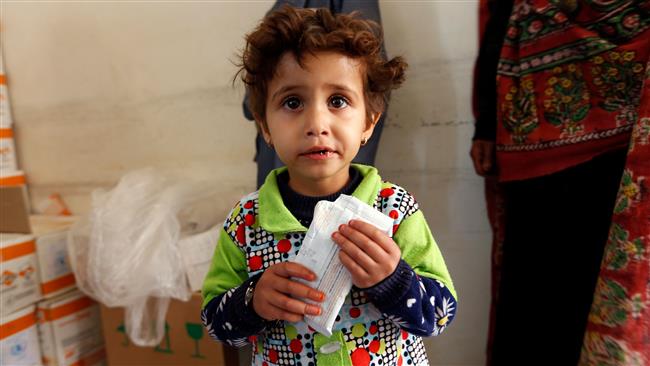 Yemen Humanitarian Crisis Worst in World
YemenExtra
"We have passed the grim milestone of 1,000 days of war in Yemen," begins a joint statement from the World Health Program, the World Food Program and UNICEF, appealing for humanitarian access and an end to the conflict.
"The conflict in Yemen has created the worst humanitarian crisis in the world, a crisis which has engulfed the entire country," the groups said.
About 75 percent of Yemen's population is in need of humanitarian assistance, the statement said, including 11.3 million children who cannot survive without it. At least 60 percent of Yemenis don't have enough to eat, and 16 million people do not have safe water and proper sanitation. Many more lack can't get basic health services.
The international agencies, however, said there has been "some progress" recently with the arrival of the first commercial fuel imports into Hudaydah port, following recent commercial food imports.
"It is critical that these supplies are maintained, as restrictions on fuel imports have caused the price of diesel fuel to double, threatening access to safe water and sanitation, and urgent medical care," the statement said.
The agencies say that while delivering humanitarian assistance has been difficult, the groups have persevered.