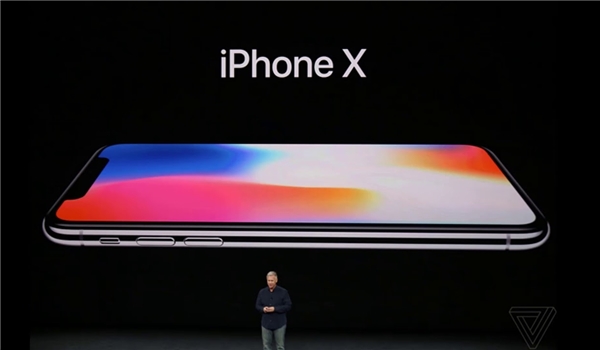 Six Most Important Phones of 2017
YemenExtra
The phone world in 2017 made these traits mainstream. Devices got faster, cameras took better low-light photos and more handsets than ever added wireless charging, which will help put public charging stations in higher demand.
Meanwhile, while some top-of-the-line phones pushed prices to nosebleed heights, those propping up the budget end of the spectrum kept costs in check while still delivering quality specs and speeds.
In sum, it's been a great year for phones. Here's a fond look back at the devices that may pave the way for an even brighter 2018.
Samsung had much to prove after last year's Galaxy Note 7 disastrously burst into flames. Basically a cross between the Note 7 and Galaxy S8 Plus, the Galaxy Note 8 didn't revolutionize much. What it did was give 2016 Note buyers the phone they always should have had.
Sleek, with those trendy slim bezels and large screen-to-body ratio, a talented S Pen stylus, waterproofing and wireless charging, this Note is once again the everything-but-the-kitchen-sink of Android phones.
The first handset to sell with Qualcomm's then-new 835 chipset (the company announced Snapdragon 845 earlier this month), the Note 8 also earns distinction as Samsung's first phone ever to join the portrait photo craze with a second camera on the back.
For Samsung, this will set the standard for the Galaxy S9 rumored to breach late February.
iPhone X: The wild card
Apple rocked the boat this past September with one more phone than usual, the iPhone X. The 10th-anniversary iPhone had been so heavily leaked, it was practically a foregone conclusion, but that didn't stop it from spiking instant controversy.
An overhauled design stripped out the signature home button and added Face ID, facial recognition scanning that unlocks the phone and verifies mobile payments. It's come under fire for its new gesture-based interface and for Face ID's failure to work in certain lighting conditions (I can attest to that), versus a fingerprint reader, which works in all lighting scenarios. Battery life is also on the short side.
Still, the iPhone X's photography skills won us over, along with the addition of hardware skills long seen in Samsung phones: wireless charging and a bright, beautiful OLED screen (as opposed to LCD panels, like on the iPhone 8 and 8 Plus).
The iPhone X is a leap forward for Apple, even if it didn't perfectly stick the landing.
LG V30: The rock-steady underdog
Poor LG, forever in Samsung's shadow. The number-two South Korean phone maker may slip behind Samsung in sales and sparkle, but its phones are solid. Better than solid, in fact.
Take for example the LG G6, which the company unveiled the month before Samsung introduced its Galaxy S8. LG's flagship beat Samsung to the punch with whisper-thin bezels and much more usable screen space.
But it's the V30, with its brawny photography and video software, that really makes LG's case. It isn't cheap at full retail price (keep your eyes peeled for a deal), but the large-screen handset does just about everything you need.
Read: LG V30 review
Our ardor for the Pixel 2 and Pixel 2 XL cooled somewhat after the phones were hit with multiple reports of annoying issues. Weird sounds. Blue shift. Screen burn-in.
Thankfully, Google has shipped out some fixes, and we can get back to shining a light on the phones' strengths, particularly its excellent low-light camera. Portrait mode on Pixel 2 and 2 XL isn't as strong as handsets with two-camera systems (the Pixels achieve bokeh blur using software), nor is the battery as robust. There's waterproofing here, but no wireless charging.
For the last three and a half years, OnePlus has churned out high-quality handsets that promenade many premium phone features at dramatically lowered costs. Strong ratings from CNET and others, plus savvy fan-based marketing tactics, have helped catapult this once unknown into a cult brand.
The OnePlus 5T replaced the four-month-old OnePlus 5 — which the company stopped selling — adding a larger screen and thinner bezels. This is the high-end value play. It's an outstanding all-arounder, especially for the price, but lacks filigree such as expandable storage and water-resistance. You'll find it at OnePlus' website.
Moto 5G Plus: The budget hero
It's steady-on for Motorola's phones for cost-conscious buyers, and the 5G Plus rises to the top of the heap.
With a metal build, good camera and splash-resistant coating, the G5 Plus measures up — especially for the price. But it's the way that the hardware and software, a near-stock version of Android, come together that makes the Moto's effort our favorite budget phone of the year once again.
Other important phones of 2017
Moto Z2 Play: Good hardware, unexpected software perks and the right price make this the Moto Mod-compatible phone I'd want to buy.
We're all over this 'flip' phone for 2017
Moto E4: Even cheaper than the Moto G5 Plus, this is the absolute best deal for folks looking for the lowest-price phone worth having.
ZTE Axon M: One of the most exciting 2017 debuts, this unique device has two full-size displays that can unfold into a mini-tablet. It's got a long list of flaws, but I love its daring. Signs point to Samsung prepping something similar for 2018.
Razer Phone: What can entice you to buy the first phone from a lifestyle gaming brand? The 120Hz screen. Oh, and the twin Dolby speakers, which demolish the competition. It's a gamer's phone at heart, but one that can provide lessons in buttery-smooth visuals for everyone else.
Essential Phone: The guy who made Android made this phone, too (and then took leave and apparently returned, after reports of improper conduct). Aimed at Android enthusiasts who like a clean Android look and next-gen snap-on modules, the Essential debuted as an exclusive with US carrier Sprint. Falling prices and software boosts have heightened its appeal, though it's far from mainstream.
BlackBerry KeyOne: The BlackBerry brand returned in 2017 with a keyboard phone. It has some genuinely clever tricks, but not enough expertise or clout to claw BlackBerry back into the collective consciousness.
Nokia 8: Another comeback kid, the Nokia 8 was the brand's first high-end Android handset after a slew of entry- and mid-level devices. It's totally fine, but the forgettable phone fails to keep up with the pack. Here's hoping things improve in 2018.