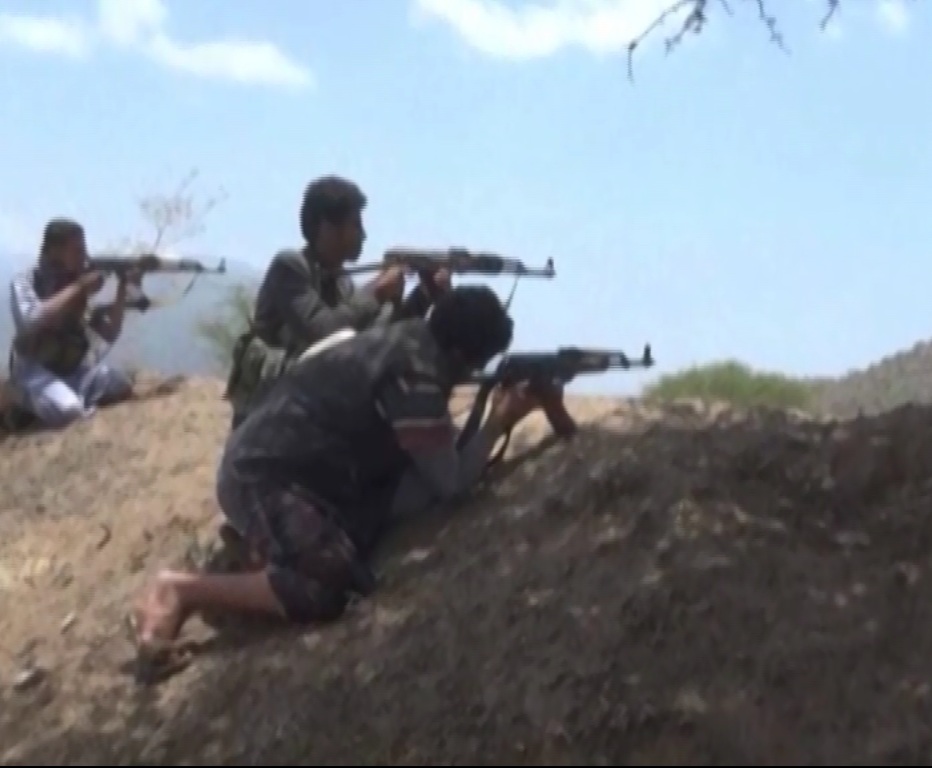 Saudi king pays $1300 for any trooper doesn't flee from Yemeni popular fighters
YemenExtra
Y.A
Saudi dictator King Salman Al Saud has paid his Saudi soldiers participating in the front lines of the southern border with Yemen a bonus of one month extra salary costs $1300 as a reward for not fleeing positions when Yemeni popular fighters offensive and creep these sites. This comes hours after Yemeni rocket unit has fired mid-range ballistic missile on a military camp in Najran.
A Saudi state-run news agency published a series of royal orders on Friday night, including a "extra salary of 5,000 riyals for military personnel participating in the front lines of military operations in the southern border of the kingdom."
Saudi Arabia at the beginning of the war announced that it would spend 1 million riyals for the family of any Saudi soldier killed in the southern border of the Kingdom and half of it to any wounded, but did not meet their obligation and was forced to bring thousands of Yemeni and Sudanese fighters to fight in its southern border after the disappearance of thousands of Saudi soldiers from the battle and leaked from sites continuously.
It worth mentioning that the Saudi monarchy prince MBS has detained 11 prince for protesting in the royal palace demanding the withdrawal his latest austerity plan.
Source: Website