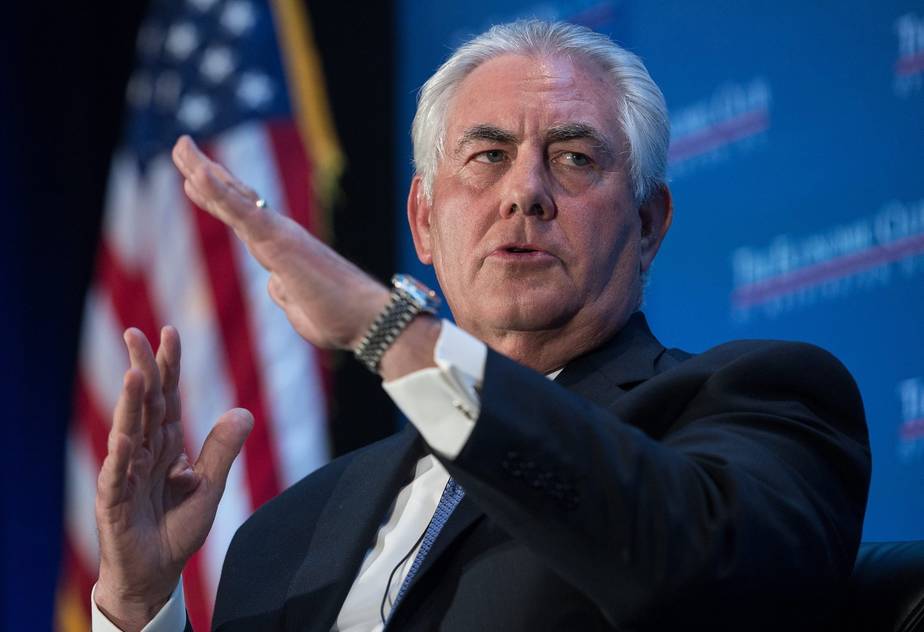 Tillerson: Trump 'to Fix or Cancel' Iran Nuclear Deal Next Week
YemenExtra
M.A.
US Secretary of State, Rex Tillerson said US President Donald Trump is due to decide on certifying Tehran's compliance with the 2015 nuclear deal.
The White House is holding talks with congressional leaders on "a very active basis" in a bid to help the US remain a signatory to the 2015 agreement, also known as the Joint Comprehensive Plan of Action (JCPOA), according to Tillerson.
"The President said he is either going to fix it or cancel it. We are in the process of trying to deliver on the promise he made to fix it," he told AP.
Touching upon the Trump administration's talks with members of Congress, Tillerson said that "I don't want to suggest we're across the finish line on anything yet."
His remarks come as Trump has yet to make a formal decision on certifying the Iran nuclear deal, which stipulates Tehran sticking to its side of the JCPOA in exchange for an easing of US sanctions against the Iranian economy.
In October 2017, Trump refused to certify the JCPOA, which he said was not in America's national security interest. This time, the Iran nuclear deal is set to be certified by the US President by January 12.
The JCPOA was signed in July 2015 by the European Union, Iran and the P5+1 group of nations, namely the United States, Russia, China, France and the United Kingdom plus Germany.
Even during his election campaign, Trump slammed the JCPOA as "the worst deal ever negotiated." Since entering office in January, he had more than once criticized Iran for alleged non-compliance with the agreement.
Trump also threatened to pull out from the deal, which was endorsed by his predecessor Barack Obama and led to the removal of all nuclear-related US sanctions against Tehran.
Source: Sputnik