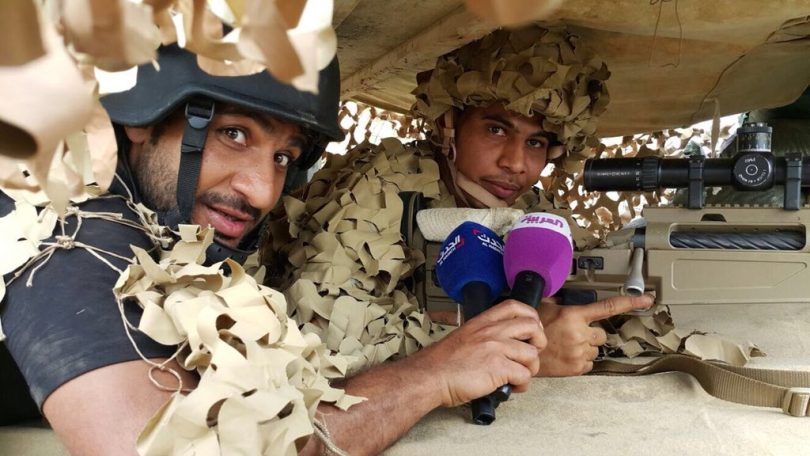 How Saudi-led coalition losses its first hand in the border front
YemenExtra
Y.A
In response to the Saudi-led coalition's fatal air strikes that claimed the lives of about 14,000 people,mostly civilians , the Saudi media admmitted that the most famous sniper was shot dead at the hand of Yemeni skilled sniper.
According to the Saudi "Arabiah" channel 's reprter in a tweet, the sniper whom they boast of him and call him the hider was shot dead at the hand of a Yemeni sniper .
A military official told "YemenExtra" that the Saudi sniper , Mohmmed AL-Barkani , was killed in the border front.