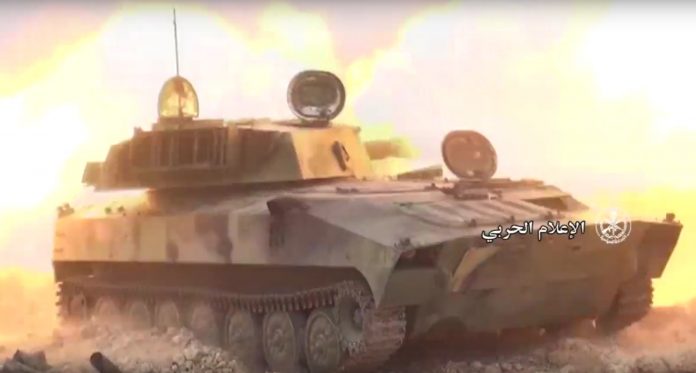 Syrian Army blasts ISIS out of 2 towns in northeast Hama as renewed offensive heats up
YemenExtra
M.A.
The Syrian Arab Army and allied paramilitary groups have ejected the terrorist militants from two towns in the northeastern countryside of Hama province amid what appear to be a renewed assault aimed at destroying the terrorist group's presence throughout the region.
Moments ago, military-affiliated sources reported that Syrian pro-government forces – including the Syrian Arab Army, Qalamoun Shield Forces and Liwa al-Quds (Syrian Palestinian militia) – seized the settlements of Aniq Bajrah and Tutah from Daesh in northeast Hama province.
The push by Syrian army-led forces comes just one day after they encircled Daesh militants within a 1,200 square kilometer area of territory spanning the countryside of northeast Hama, southeast Idlib and southwest Aleppo.
It appears that now after containing the terrorist group's further spread, the Syrian Army plans to destroy its presence all together – a presence that is estimated to be in the range of one thousand fighters controlling some 100 towns and villages.
Al Masdar News