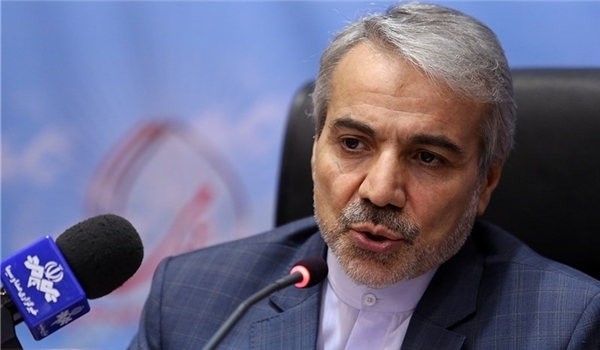 Iranian Gov't Spokesman Blames Britain for Complicity in Saudi Crimes in Yemen
YemenExtra
Iranian Government Spokesman Mohammad Baqer Nobakht underlined that Britain's large arms sales to Saudi Arabia means that London is an accomplice of Riyadh in its crimes against the Yemeni people.
"They should first declare the size of the weapons and bombs they have supplied to the Saudis to commit their crimes in Yemen," Nobakht told reporters in Tehran on Tuesday.
Critics of the Saudi-led war against Yemen say Britain has a moral and historical obligation to stop selling weapons to Saudi Arabia and to pressure Riyadh diplomatically. Andrew Smith, spokesman for Campaign against Arms Trade, thinks Britain has failed to take the initiative – frankly, because it shares the blame.
"With the atrocities that are being committed in Yemen every day, if the UK government hasn't had any interest in flagging them up it's because it has been so utterly complicit in the destruction which is taking place," said Smith.
"I expect Theresa May and her colleagues are deeply ashamed of what's happening. One of the worst humanitarian crises in the world has been inflicted on one of the poorest countries in the world. And UK arms have been central to that."
Britain been selling the Saudis really expensive items like fighter jets – Tornados and Typhoon Eurofighters. The UK has also supplied helicopters, drones, and armored vehicles.
Missiles, including Stormshadows and Brimstones, are another big seller. Aircraft components and sniper rifles are among the more recent deliveries, topped off with a selection of anti-riot gear, spy kit and security software.
Like it or not, the war in Yemen has made a lot of money and sustains thousands of high tech manufacturing jobs in the UK.