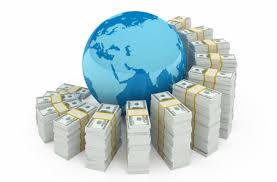 World's Most Miserable Economies in 2018
YemenExtra
SH.A.
Rising prices are more of a threat to the global economy this year than joblessness, according to Bloomberg's Misery Index, which sums inflation and unemployment outlooks for 66 economies.
Venezuela marks its fourth year as the world's most miserable economy, with a score that's more than three times what it was in 2017. Thailand again claimed "least miserable" status, though the nation's unique way of calculating unemployment makes No. 2 Singapore worth noting. Elsewhere, Mexico looks to make big strides this year as inflation becomes more manageable, while Romania absorbs more misery for the opposite reason, Bloomberg reported.
The Bloomberg Misery Index relies on the age-old concept that low inflation and unemployment generally illustrate how good an economy's residents should feel. Sometimes, of course, a low tally can be misleading in either category: Persistently low prices can be a sign of poor demand, and too-low joblessness shackles workers who want to switch to better jobs, for instance.
The results largely signal a global economic outlook that remains bright overall: Economists are penciling in 3.7% year-on-year growth for the world in 2018, matching last year's pace that was the best since 2011, according to the Bloomberg survey median.
Some have not been so fortunate. In Venezuela, hyperinflation has left many economists throwing up their hands at the actual rate of price growth. Black-market currency rates have provided an angle on the numbers, while alternative measures have chased daily cost swings. A recent government slashing of grocery prices gave a brief reprieve to inflation, while the surveyed economists see it rising 1,864% this year.
It's anyone's guess: The International Monetary Fund's latest estimate has that figure at 13,000% for this year after about 2,400% in 2017.