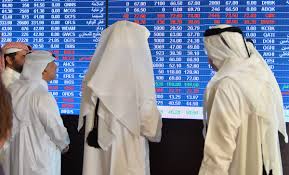 Saudi-Led Blockade Futile
YemenExtra
An ongoing blockade of Qatar by a Saudi-led group of countries is "futile", the Qatari emir has said, warning that the months-long crisis is undermining the region's security and economic outlook.
Saudi Arabia, the UAE, Bahrain and Egypt cut diplomatic ties with Qatar on June 5, 2017 and imposed a land, sea and air embargo, accusing it of supporting "terrorism". Doha has repeatedly denied the allegation, Aljazeera reported.
"It has been a futile crisis, manufactured by our neighbors," Sheikh Tamim bin Hamad Al Thani told a major security conference held in Germany on Friday.
"By defusing the impact of the illegal and aggressive measures imposed on our people, Qatar has preserved its sovereignty," he said. "Those aggressive actors wish to use smaller states as pawns within their power games and sectarian conflicts."
Despite the measures against it, Qatar has developed new international trade routes and accelerated economic diversity, Sheikh Tamim added.
On June 22, 2017, the quartet issued a 13-point list of demands, including the shutdown of Qatar-based media network Al Jazeera, limiting ties with Iran and expelling Turkish troops stationed in the country as a prerequisite to lifting the blockade. Qatar rejected all the demands, denouncing them as attempts to infringe its sovereignty.
Source:Website