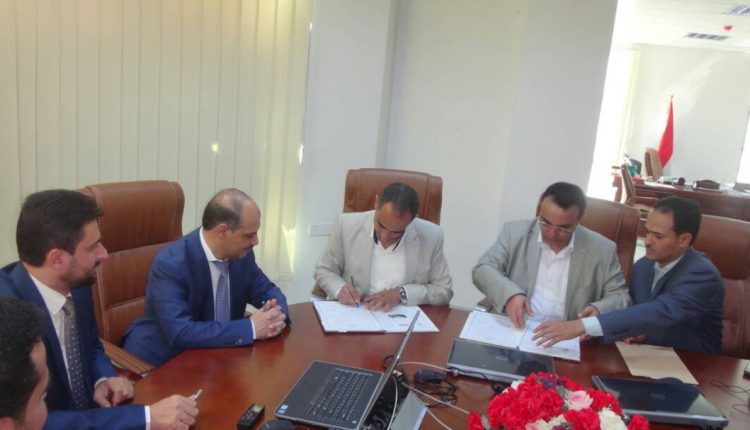 Yemen's ministries discuss mutual cooperation
YemenExtra
Two ministries of Industry, Trade  and Transport discussed a convention to mutual cooperation among the two sides.
The agreement was attended by the ministers of industry and trade, Abdu Mohammed Bashr and Transport Zakaria al-Shami.
In a statement , the official said that the agreement aimed to implement the remote tracking system for transport vehicles.
The official said that the system also targeted to control over the strategic stock from basic materials, oil and gas derivatives and the distribution process according to needs of each governorate.