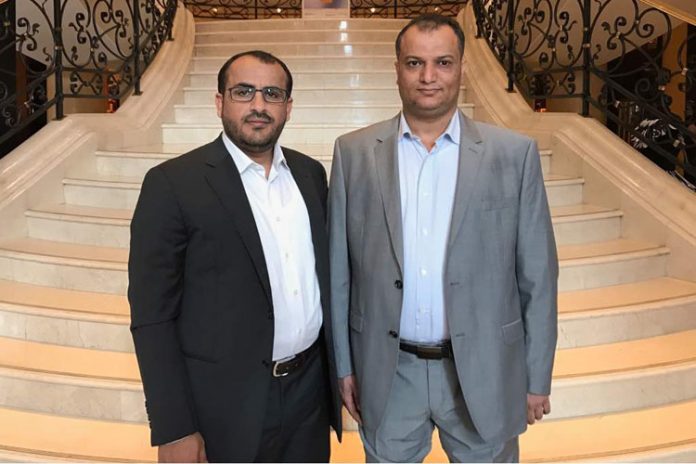 Ansarallah delegation begins a tour of visits in an indicator of political developments of Yemen crisis
YemenExtra
Y.A
The delegation of Ansarallah continues to penetrate the isolation, which the Saudi coalition tried to impose on them at the international level, through start in the delegation headed by the official spokesman of Ansarallah Mohamed Abdul Salam on an international tour including several Arab and European countries.
A member of Yemen's Political Council, Abdulmalik al-Ajri said that he and the group's spokesman began an international tour of several Arab and European countries, confirming the accuracy of the information in conjunction with the visit to Tehran on February 10 which is a part of an international tour.
Al-Ajri published a picture of him gathered with Abdul Salam and commented on it in a tweet on his Twitter page, in which he said, "accompanied by Brother Mohamed Abdul Salam in a visit to a number of European and Arab countries."
The delegation is on its international tour from the Omani capital of Muscat, which arrived in late January in conjunction with the visit of the British Foreign Minister to the Sultanate of Oman, which plays the role of mediator and active recently in the framework of the political negotiations to resolve the Yemeni crisis.
Al-Ajri did not specify the Arab and European countries to visit, but the tour strengthened the position of the Houthis on the Yemeni map after they managed to confront the Saudi alliance for three years.