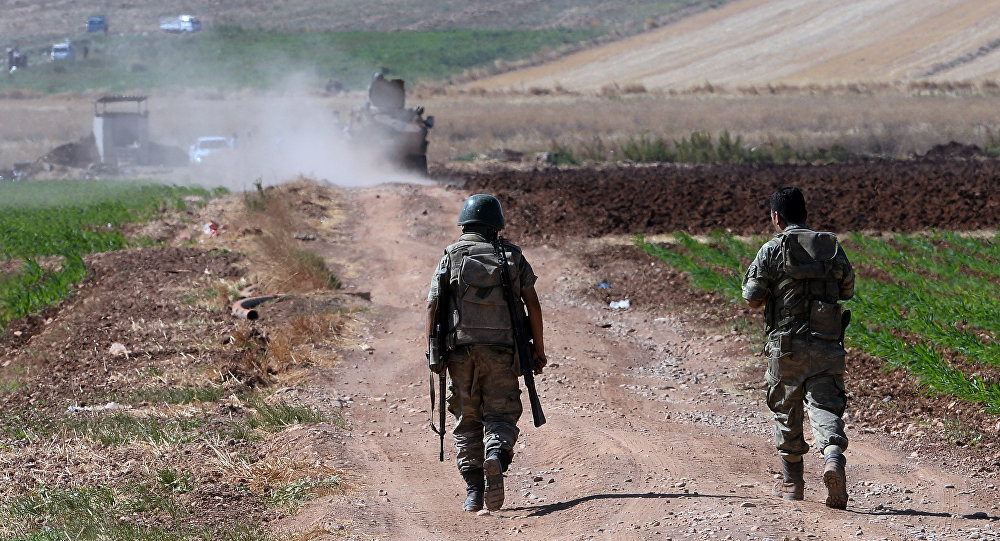 Eight Turkish Soldiers Killed in Syria, 13 Injured
YemenExtra
M.A.
Turkey suffered heavy losses on Thursday during its aggression against a Kurdish militia in Syria's northwestern region of Afrin, with the military announcing that eight soldiers were killed and 13 more wounded.
The death toll, released by the Turkish military staff in two separate statements, makes Thursday one of the deadliest days for Ankara since launching its offensive against the People's Protection Units (YPG) in Syria's Afrin region on 20 January.
"As part of the operations in Afrin, five of our heroic comrades fell as martyrs and seven were wounded" on Thursday, said the staff in a first statement.
Shortly after, it issued a second statement in which it announced that three more soldiers had been killed as well as six wounded, without giving details of the circumstances.
"May God grant peace to our martyred soldiers in Afrin, all my condolences to their loved ones," spokesman for the Turkish presidency Ibrahim Kalin said on Twitter.
The day's toll brings the number of Turkish soldiers killed since the launch of the so-called offensive "Olive Branch" to at least 40.
The private Dogan news agency reported that intense fighting had broken out in the afternoon between Turkish special forces units recently deployed in Afrin and YPG members, who mounted an ambush with the help of tunnels.
According to the report a Turkish helicopter sent to rescue the wounded had to turn back after being hit, while the area was shelled to allow an evacuation.
Turkish President Recep Tayyip Erdogan was informed of the incident during a visit to Senegal.
Source: AFP