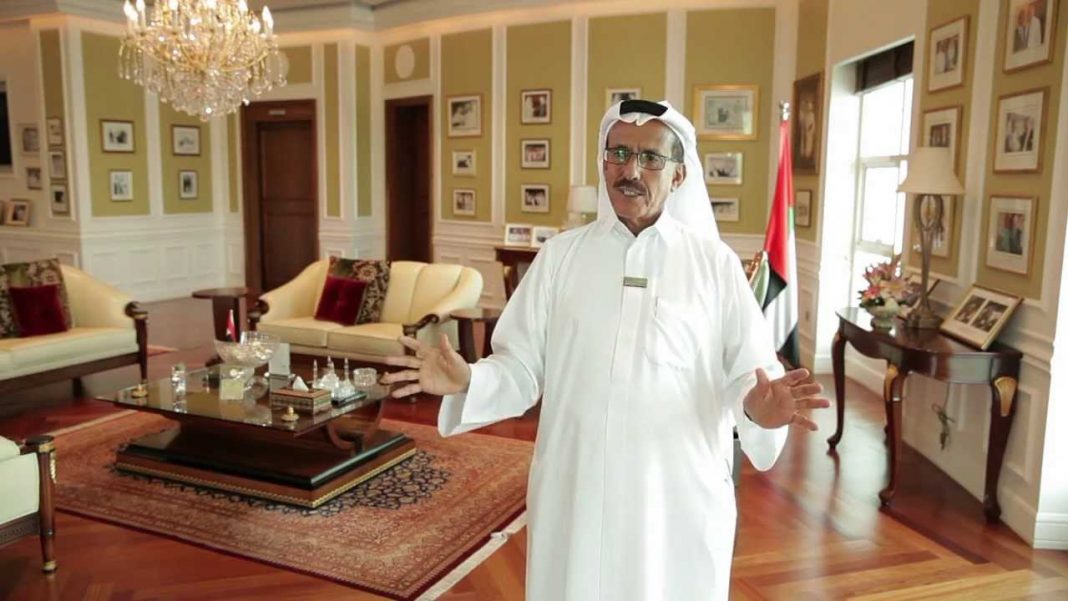 An Emirati Businessman Calls for Open Normalization with Israel
YemenExtra
SH.A.
UAE billionaire Khalaf Al Habtoor called on Arabs to stop rejecting the participation of "Israeli youth" in sporting events organized in the Arab region.
Al Habtoor said in a video posted on his Twitter account that "Israel exists and is a reality, we have to deal with it." "I noticed some people on Twitter saying Zionist and Israeli children. We want the future with Israel, we owe our hands and reject what matters to the world. We want peace. "
He added: "Instead of saying Israel is the enemy and the criminal and we are tired of this talk, let us speak the mind of the present and the mind, and know our interest as Arabs and countries of the Cooperation Council, and we do not care the words of hypocrites and charlatans."
Al Habtoor previously called for providing all the comforts of citizens and residents of the UAE, even if it was "drinking wine and providing the women."
Many of the worshipers saw Habtoor as calling for "a wide opening for alcohol and prostitution."
In the political field, Al-Habtoor launched many views in the Gulf crisis, and called on the countries of the blockade to expedite the formation of a national exile government, and the appointment of ambassadors, because the length of time is not in favor of the embargo.