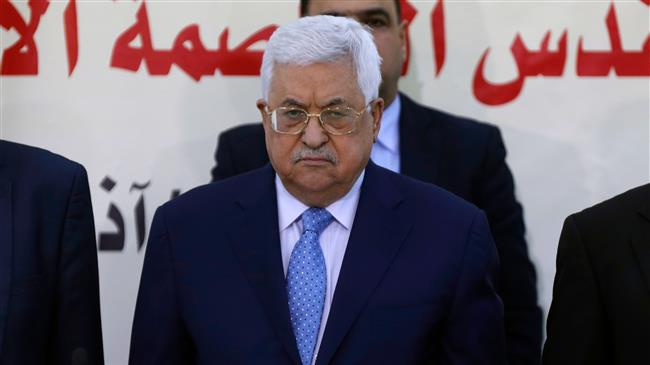 Friedman lashes out at Abbas over his speech on Israel settlements
YemenExtra
Y.A
US ambassador to Israel David Friedman has lambasted Palestinian President Mahmoud Abbas's furious remarks about the Israeli regime's illegal land grab,
Speaking at the so-called Global Forum for Combating Anti-Semitism conference, the US envoy suggested that reported use of the term "son of a bitch" by Abbas amounts to "anti-Semitism."
"Three young Israelis were murdered over the weekend … in cold bold by Palestinian terrorist and a reaction from the Palestinian authority was deafening. No condemnation. I pointed that out," Friedman said.
Abu Mazen [Abbas] chose to respond. While [Ronald Lauder] speaking, I saw his response on my iPhone. His response was to refer to me as son of a dog. Is that anti-Semitism or political discourse? I leave that up to you."
Abbas (pictured below) had reportedly used the term while decrying the Tel Aviv regime's expansive policy evident in the continued construction of settler units on Palestinian land despite international condemnation.
"Son of a bitch," he said. "They [the settlers] are building on their land? You are a settler and your family are settlers."
Since US President Donald Trump appeared in office following his 2016 victory, tensions have escalated between the US and Palestine.
Trump has also backtracked on support for the so-called "two-state solution," backed by former President Barrack Obama.
The Obama administration once abstained from a UN Security Council vote that denounced Israeli settlements, allowing the resolution to move forward.
Hailed as a "great friend to the Jewish people" by Israeli Prime Minister Benjamin Netanyahu, President Trump has mended ties with Israel that had gone sour under Obama
More than half a million Israelis live in over 230 settlements built since the 1967 Israeli occupation of the Palestinian territories of the West Bank and East al-Quds.
 Source: Website