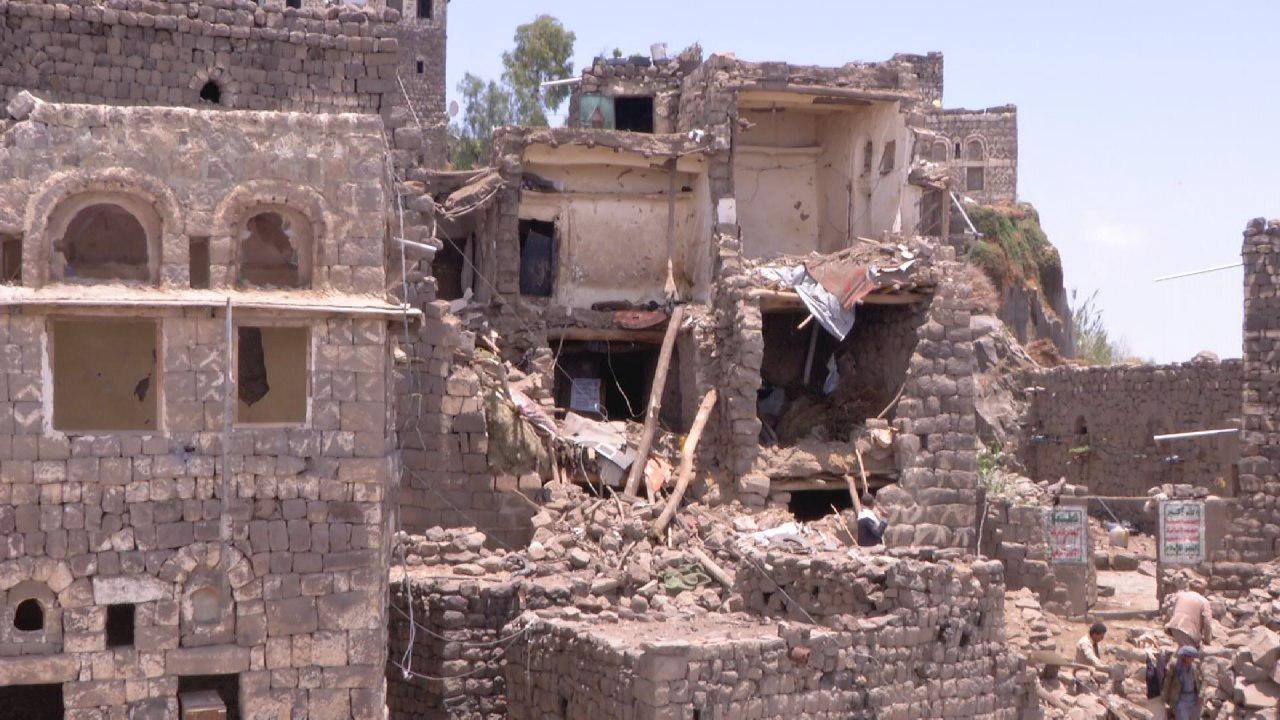 Yemen's Historical Sites Under Saudi Bombardment
YemenExtra
M.A.
The warplanes of the Saudi-led coalition committed a new crime against Yemeni civilians, and launched on Monday 14 raids targeting Massar mountain village in Mankha district, Sana'a Province.
The raids led to the death of two women: Jawahar Fakhreddin, 28, and Abeer Fakhreddine, 20, and wounded a number of villagers, mostly women and children.
In addition to the demolition of a large number of houses in the village targeted by direct shelling, and causing significant damage to the remaining homes, which are more than a hundred years old.
According to a government source in the province of Sana'a, more than 15 families have been displaced from the village, which has become a desolation.
The source pointed out that the Saudi-led coalition committed a crime against humanity, where it directly bombed Massar historical fort, which extends to about 1000 of years ago, indicating that it was built in the fourth century AH, and caused great damage to it.
One of the Red Crescent crews who arrived in the area to provide initial aid to the displaced people from their village described the situation as a terrible witness.
There was no house left in the village that was not damaged. The children were in a difficult situation due to prolonged hours under shelling.
The source added that the raids targeted the communications network in the area, which greatly hampered communications and operations of ambulances.