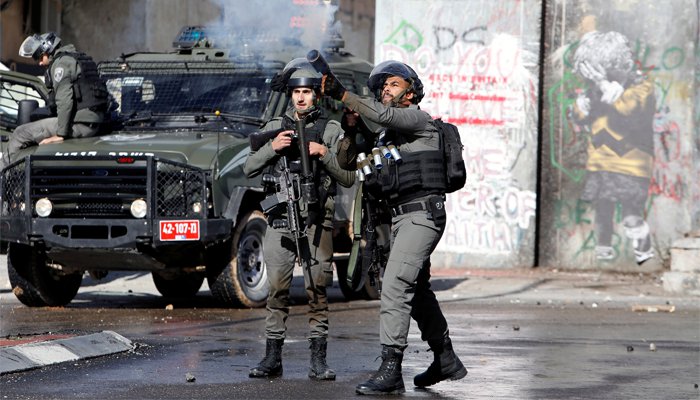 A Palestinian Killed, 134 Wounded in Gaza
YemenExtra
SH.A.
The Palestinian Ministry of Health announced on Friday evening the death of a 13-year-old boy, who was shot in the head by the Israeli occupation forces, during his participation in the Return March east of Khan Yunis in the southern Gaza Strip.
Thousands of youths participated in the march in the five Return Camps and approached the border fence, despite the Israeli occupation army firing tear gas and live bullets at them. Pointing out that the occupation fired gas bombs on an ambulance, which led to the injury of all members of the medical staff of paramedics suffocating severely. In Khan Younis, youths managed to approach the border fence and cut off part of it.
The Supreme National Authority for Return and Breaking the Siege launched the name "From Gaza to the West, a unity of blood and a common destiny" to emphasize the unity of the people in all its places of residence and the unity of blood and common destiny in confronting the conspiracies of the Palestinian cause.
The Authority confirmed during a previous press conference that "the peaceful march of return rejecting the occupation and its racist criminal policies, and reject all American attempts to impose solutions that undermine the rights of our national people."
Source:Website