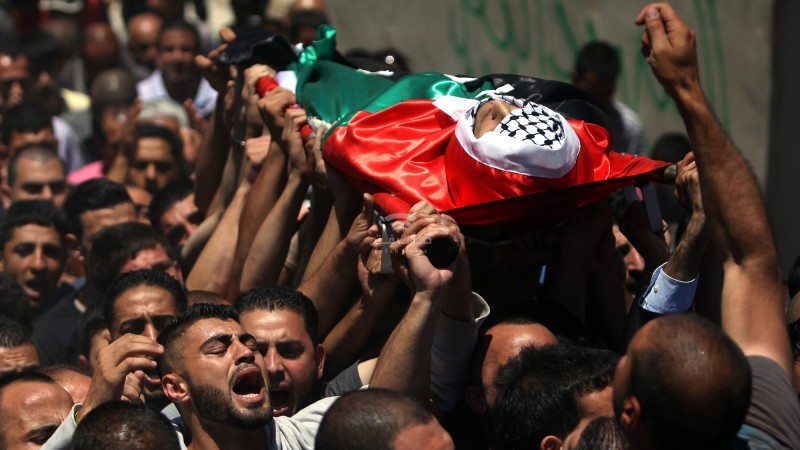 Gazans Buried Another Martyr from Return March
YemenExtra
SH.A.
On Saturday, the Gazans buried their martyr, Mohammed Abu Halima, who was killed on Friday after being wounded by the Israeli occupation in the framework of the Return Marches. The March will reach, next week, the hundredth day.
A Palestinian youth was killed and about 400 wounded and suffocated as a result of the Israeli aggression on the participants in the Return Marches east of Gaza on Friday.
For its part, the National Commission for the Return March confirmed that the marches will be continued in its form and its peaceful tools to achieve its objectives, especially the return, breaking of the siege and restoration the land and Holies.
The National Commission for the Return March called for the continuation of public participation, calling on Friday the name of "the 100th day of the march," and support and loyalty to the people of the Red Khan.
In light of the conspiracies being waged against the Palestinian cause, the residents of the Gaza Strip continue their popular movements, which they consider to be a bulwark against the liquidation of their case and to confirm that the so-called Deal of the Century will fall at all costs.
Source: Almayadeen