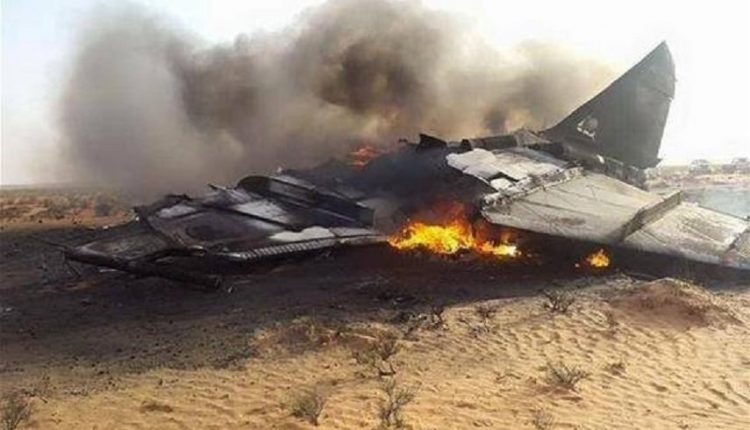 The Yemeni forces shoot down a coalition's aircraft in Asir
YemenExtra
Y.A
The Yemeni army forces have shot down a fighter jets in Asir in retaliation to the the US-Saudi-led coalition regime's devastating military campaign against their impoverished country.
According to Yemen's Ministry of Defense website "September 26" ,today, that the Yemeni air defenses shot down a coalition fighter jets in Asir province.The jets was shot down after waging a series of air strikes on Saada province.
Notably ,a military official in army's snipers' units told YemenExtra that 44 paid fighters of the coalition were killed during the 24 past hours in various battlefields by the Yemeni army forces.
On the other hand, at least 29 civilians were killed and injured when the coalition launched air and ground attacks on several provinces of Yemen during the past two days.
Saudi Arabia has been striking Yemen since March 2015 to restore power to Mansour Hadi, a close ally of Riyadh. The Saudi-led aggression has so far killed at least 16,000 Yemenis, including hundreds of women and children.
Despite Riyadh's claims that it is bombing the positions of the Ansarullah fighters, Saudi bombers are flattening residential areas and civilian infrastructures.
According to several reports, the Saudi-led air campaign against Yemen has driven the impoverished country towards humanitarian disaster, as Saudi Arabia's deadly campaign prevented the patients from travelling abroad for treatment and blocked the entry of medicine into the war-torn country.
Yemen is the world's largest humanitarian crisis with more than 22 million people in need and is seeing a spike in needs, fuelled by ongoing conflict, a collapsing economy and diminished social services and livelihoods.
Defense Minister, Major-General Mohamed Nasser Al-Atefi, vowed to make the coalition forces much more surprised, saying that "The factors of victory and continuity of these factors in this prolonged war have been established and the enemy can not influence its outcomes and strong deterrent effectiveness."
The Yemeni army forces confirmed the continuation of military operations inside Saudi Arabia until the US-Saudi -led coalition against the Yemeni people stops.
Several Western countries, the United States and Britain in particular, are also accused of being complicit in the ongoing aggression as they supply the Riyadh regime with advanced weapons and military equipment as well as logistical and intelligence assistance.