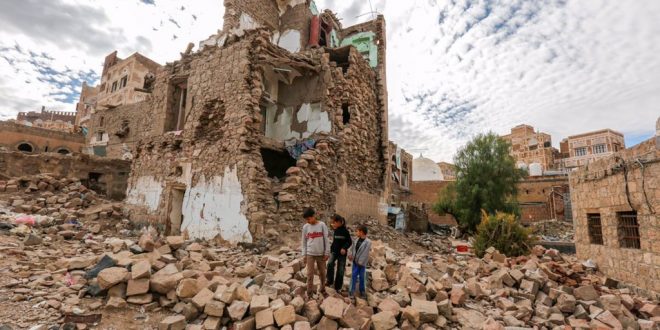 Saudi Humanitarian Violations in Yemen in a Single Day
The Saudi-led coalition conducted several air raids on various Yemeni provinces, leading to material damage to property.
In Saada Province, northern Yemen, a farmer was injured on Monday after a Saudi-American air raid targeted his farm in Baqem bordering district.
Meanwhile, US-backed coalition jets went on targeting Shada border district, while the property of citizens was hit by rocket and artillery shells.
In Hodeidah, western Yemen, a boat of Yemeni fishermen was targeted off the coast of Hodeidah, where paramedics were prevented from saving the victims. Additionally, it targeted Marine College with a single airstrike.