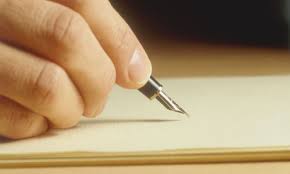 The Human Tragedy in al-Hudayda: From U.S. Role to UN Silence
YemenExtra
By:  Ramin Hossein Abadian
The Saudi-led coalition has once again committed a horrible crime in al-Hudydah. It was only two weeks ago that another human tragedy took place in the city of "Saada" in Yemen.
The coalition's warplanes bombed the Al-Durayhimi district, 20 kilometers (12.5 miles) from the port city Hudayda in the west of Yemen, where more than 30 Yemeni civilians were killed in the attack on Thursday.
The hideous crime against Yemen's defenseless and innocent people led to numerous reactions from different parties. Saudi Arabia and its allies have committed such a horrendous crime in Yemen in order to retaliate against the army and popular committees of Yemen on various fronts.
Firing long-range ballistic missiles into Saudi strategic positions both inside Saudi territory and at its border points, and heavy financial losses and causalities to mercenaries in strategic areas, are some of the Yemeni army and popular committees' achievement against the Saudis. That is precisely why we are seeing an increase in crimes against civilians in Yemen today.
Saudi Arabia made all efforts to occupy al-Hudaydah's port and even resorted to the United Nations to fulfill that goal. The Saudi-led coalition did all they had in power to take the control of the port. But ultimately Yemeni resistance has neutralized their efforts and frustrated the coalition from achieving any of their goals in al-Hudaydah.
The UAE and Saudi Arabia even have the cooperation of al-Qaeda and Bab al-Mandab's to bring down the spirit of the Yemenis, but all to no avail.
Bab al-Mandab's insecurity for Saudi naval and insecurity at Abu Dhabi airport are among the other factors that have led Saudi Arabia to commit this horrible crime against Yemeni children in al-Hudaydah province.
The United States is also one of the most important parties in the current crisis in Yemen. Washington continues to sell arms to Riyadh, despite the fact that the House of Saud has committed a series of war crimes against the defenseless and innocent Yemenis; an issue that has led to a prolonged unequal war against Yemenis.
Although the U.S. appears to be struggling to keep silent about the human rights abuses committed in Yemen, their strategy won't prove them innocent in the public eye. The world knows all too well that millions of dollars spent on the Yemen war goes into the pocket of American arm industry.
Meanwhile, the position of the United Nations is very interesting in its kind. The fact is that UN has never fulfilled its inherent responsibilities for Yemen over the past three years and has not made any effort to save Yemeni people from being slaughtered by Saudis. In such a situation, it is quite natural for Saudi Arabia to continue to commit its crimes against Yemeni civilians.