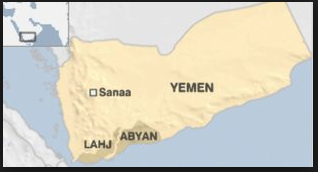 Young Girl Kidnapped by Unknown Groups Southern Yemen
YemenExtra
SH.A.
A young girl was kidnapped by unknown groups in Yemen's southern province of Lahj, a local reporter said on Wednesday.
The reporter said that the girl was snatched from a house of her relatives in provincial capital city of Lahj suddenly.
The phenomenon has widened in the southern provinces over the past three years, in light of the presence of UAE occupation forces.