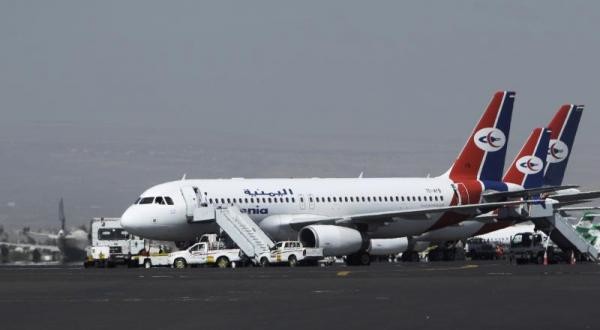 Yemenia Airways Planes Prevented of Stay at Aden Airport
YemenExtra
SH.A.
Documents leaked on social media revealed that Yemenia Airways has begged the Saudi-led coalition to allow its planes to stay overnight at Aden International Airport, southern of Yemen.
The Two documents contained a request from Yemenia Airways, to the command of the Saudi-led coalition in the Aden airport to allow its planes to stay overnight at the airport, due to the high costs of boarding at foreign airports, which amounting to $ 20,000.
The second document included a request from the same command at the Aden airport to allow aircraft's maintenance at the airport, because of the high cost of maintenance outside the country and at other airports, reached to approximately $ 100,000.
The Yemenia Airways has not been allowed to operate its flights only after taking official permission from the Saudi-led coalition leadership based on conditions set by the coalition.
One of these conditions stated that the Yemenia Airways should set a specific time for landing and departure, and send lists of names of the departures and arrivals before passengers arrive to the airport. "
YPA