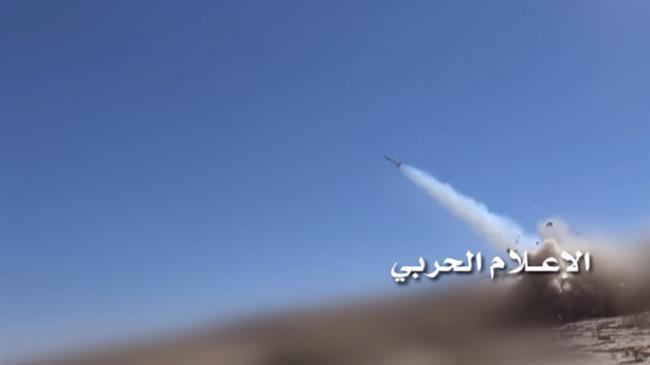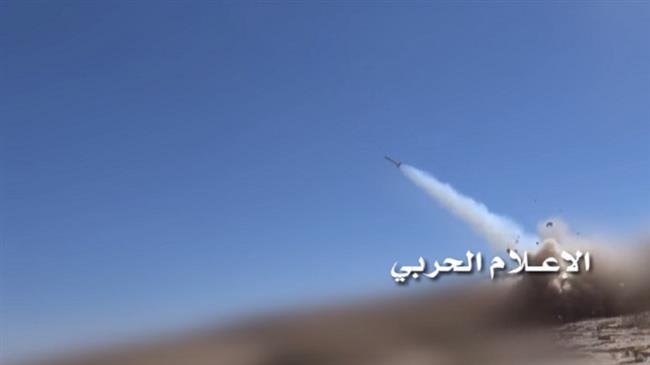 'Yemeni Forces missiles hit military targets as Saudi allies cut cooperation with UN mission
YemenExtra
Y.A
Yemeni armed forces have reportedly fired missiles at military targets of the US-backed Saudi-led coalition in response to strikes by the coalition on Yemen.
Their Missile Force fired a ballistic missile, Zelzal1, and artillery shells at the coalition's paid fighters' gatherings, in Jizan, killing and injuring some of them,according to a military official.
It , it added, launched a ballistic missile, Zilzal 1, on the coalition's paid fighters' gatherings in Al-Wazeah frontline in Taiz provinces.
In addition, The Ministry of the Interior on Thursday published the most important security achievements in four years since the popular revolution on September 21. In a press conference held in the capital Sana'a, whereas the Interior Ministry revealed the failure of 32 suicide bombings and the dismantling of 1345 explosive devices since the onset of the coalition on the Yemeni People.
The Yemeni Government, notably, rejected on Thursday a mission extension for the UN Panel of Experts and accused the UN-appointed team of "politicising and complicating the situation in the country"
According to a statement that Anadolu Agency observed, the government of Yemen expressed its "disappointment with some international mechanisms utilised by the Panel of Experts while dealing with the Yemeni crisis, which led to the politicisation of the mission's work in a way that adds to the situation's complexity."
The kingdom again took strong issue with an August 28 report, by the panel, which said that Saudi airstrikes had caused "most of the documented civilian casualties" and voiced "serious concerns about the targeting process."
The Saudi Information Ministry criticized the "inaccuracy of the information in the report, which was derived from non-governmental organizations and the testimonies of some persons whose circumstances are unknown."
A statement carried by Yemen's Saba news agency on Friday said Hadi's side "refuses to extend the mission's mandate because its findings, outlined in the report, did not meet the standards of professionalism and impartiality or the basic principles of the United Nations."
In March 2015, the US -backed –Saudi-led coalition started  a war against Yemen with the declared aim of crushing the Houthi Ansarullah movement, who had taken over from the staunch Riyadh ally and fugitive former president Abd Rabbuh Mansur Hadi, while also seeking to secure the Saudi border with its southern neighbor. Three years and over 600,000 dead and injured Yemeni people and  prevented the patients from travelling abroad for treatment and blocked the entry of medicine into the war-torn country, the war has yielded little to that effect.
Despite the coalition claims that it is bombing the positions of the Ansarullah fighters, Saudi bombers are flattening residential areas and civilian infrastructures.
International human rights organisations accused Western countries, including the United States, Britain, France and Spain, of supplying the coalition in Yemen with weapons which are being used to commit possible war crimes in Yemen.