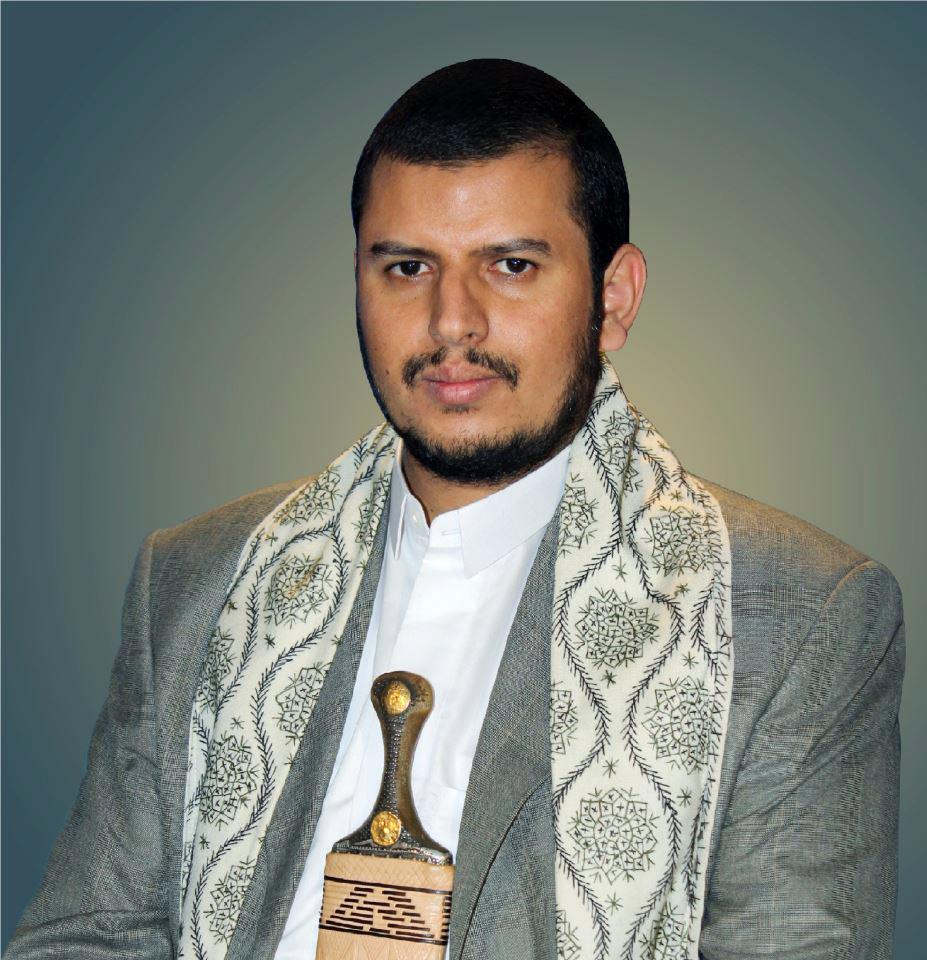 Sayyed Houthi reveals new details about the latest developments
YemenExtra
Y.A
The leader of Yemen's Ansarullah movement Sayyed Abdulmalik Al-Houthi talked on Thursday in a televised speech on the anniversary of the killing of Zaid, the grand son of the prophet Mohammed, bin Ali (peace be upon them)about many issues that concen Yemenis and others.

He said that the coalition is escalating its campaign against the Western Coast in order to occupy Hodiadah.
Sayyed Al-Houthi pointed out that the Emirati and US forces operate away from the battlefield where they oblige their paid fighters to continoue fighting, confirming that they kill anyone who tries to run away.
 AL-Houthi warned of the suspicious invitations that try to direct the compass of discontent into the interior and seek to create chaos under the name of the "hungry revolution".
He confirmed that the coalition put pressure on the people through its enforced blockade and the addition of fines and high financial costs (in reference to the fees imposed by the government of Hadi on merchant ships) within the framework of the economic war , it waged by .
 He pointed out that the coalition wanted to increase the price of the local currency against the dollar in order to raise the prices of food and oil derivatives, accusing the coalition of being behind the deterioration of the purchasing price of the currency mainly, whereas Hadi's government, loyal to the coalition, printed l

arge amounts of currency without cover and withdrew hard currency from the market

.
In regard of the south,under the control of UAE,  AL-Houthi accused the UAE and Saudi Arabia of using the conditions of the South and turning them into instruments of death at a cost ,less than one thousand Saudi riyals.
He stressed that the international envoy Martin Griffiths failed again to arrange a new meeting for the consultations, pointing out that the coalition rejects any peaceful solutions that are fair and just and undermines all peace efforts.
Sayyed. Houthi warned of the campaign of "the Peace winds " of the coalition, which aims to call people to avoid confrontation and not to join the fronts under the title of peace.
HE renewed the call for neutralizing the economy from the conflict, warning of any attempts to drag the Yemenis in the provinces ,controlled by the Yemeni armed forces.
In March 2015, the US -backed –Saudi-led coalition started  a war against Yemen with the declared aim of crushing the Houthi Ansarullah movement, who had taken over from the staunch Riyadh ally and fugitive former president Abd Rabbuh Mansur Hadi, while also seeking to secure the Saudi border with its southern neighbor. Three years and over 600,000 dead and injured Yemeni people and  prevented the patients from travelling abroad for treatment and blocked the entry of medicine into the war-torn country, the war has yielded little to that effect.