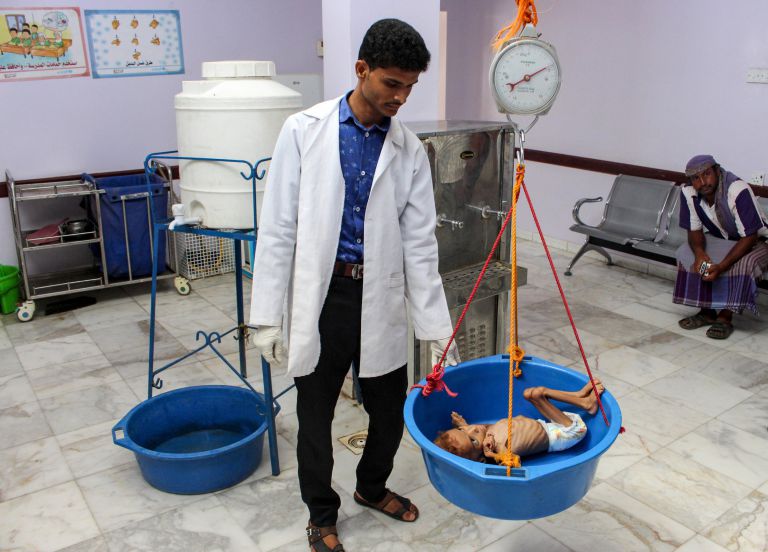 Officials try to dealt with deterioration of economic and humanitarian situation in Yemen
YemenExtra
SH.A.
Head of National Authority for the Management and Coordination of Humanitarian Affairs and Disaster Recovery Dr. Al-Kasim Abbas met in the capital Sanaa with Resident Representative of the United Nations Office for the Coordination of Humanitarian Affairs (OCHA) in Yemen.
The meeting dealt with aspects concerning deterioration of the economic and humanitarian situation caused by the continue war waged by the US-backed Saudi-led coalition according to a response plan aiming to aliviate suffering of the Yemeni People.
Dr. Al-Kaseem affirmed importance of concentration on urgent needs on the of the urgent needs for the humanitarian catastrophic situation early recovery projects and means livelihood.
The OCHA's Representative affirmed importance of concentrating on urgent needs for the catastrophic humanitarian situation due to affects of the current conditions.