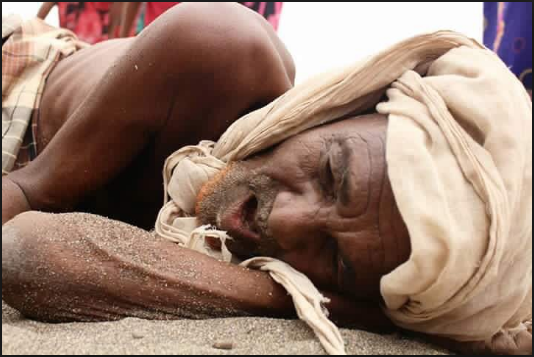 Saudi Arabia Deliberately Targeting Yemen's Food Supply
YemenExtra
SH.A.
Saudi Arabia has deliberately impaired Yemen's food supply by systematically targeting the war-torn country's fishing installations, fishermen, agricultural sites and other food related infrastructure, according to a report.
The revealing report, named "Strategies of the Coalition in the Yemen War", has been recently published by the Tufts University affiliated World Peace Foundation after conducting a comprehensive review of data received from several organizations within the country.
The study underlines an extensive Saudi Coalition campaign to combine "economic war" with "physical destruction to create a mass failure in basic livelihoods," highlighting what it describes as a clear war crime based on the Geneva Conventions and Additional Protocol I.
"If one places the damage to the resources of food producers (farmers, herders, and fishers) alongside the targeting of food processing, storage and transport in urban areas and the wider economic war, there is strong evidence that Coalition strategy has aimed to destroy food production and distribution in the areas under the control of Sana'a," concludes the report.
Furthermore, the study ultimately challenges the legality of the Coalition's operations, urging other United Nations Security Council member states to step in and halt the blatant "war crimes".
"Other forces and institutions will need to call into question the blanket 'legitimacy' accorded the Coalition to date by the world's highest legal body, the UN Security Council."
Numerous UN and rights groups have repeatedly pointed at grave human rights violations happening as a result of the Saudi onslaught. A UN child rights panel urged the Saudi kingdom to halt strikes against civilian targets on October 11.
Saudi Arabia and some of its allies, including the United Arab Emirates, Morocco, and Sudan, launched the brutal war in an attempt to reinstall former president Abd Rabbuh Mansur Hadi and crush the country's popular Houthi Ansarullah movement, which has played a significant role, alongside the Yemeni army, in defending the nation.
Some 15,000 Yemenis have so far been killed and thousands more injured as a result of the bloody campaign which has also left a record 22.2 million Yemenis in a dire need of food, including 8.4 million threatened by severe hunger, according to UN statistics.
Yemeni Health authorities announced last week that 1 in 3 Yemeni children suffer from severe malnutrition and that 8,000 dialysis patients may face death if the Saudi blockade persists in the war-torn country.
Source: Website.