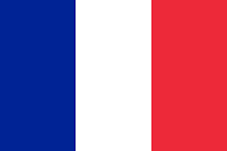 French Citizen Freed in Yemen
YemenExtra
SH.A.
A French citizen was released on Tuesday by authorities of the National Salvation government in the capital Sanaa province.
Alain Goma was detained by the Yemeni authorities nearby the western coast of Hodeidah province, when his boat faced technical faults.
The French President, Emmanuel Macaron thanked in a statement Oman's Sultan Qaboos Bin Said and Saudi authorities who played a role in the citizen's release.
Emmanuel Macron has congratulated all those who contributed to Alain Goma's release. Goma will be back in France soon, AP reports.
Macron said Tuesday that he's grateful to Oman's sultan and authorities for their "decisive" role and for their help. French media said that 54-year-old Goma was on a sailing trip when damage on the ship forced him to dock in a Yemeni port of Hodeida in June.