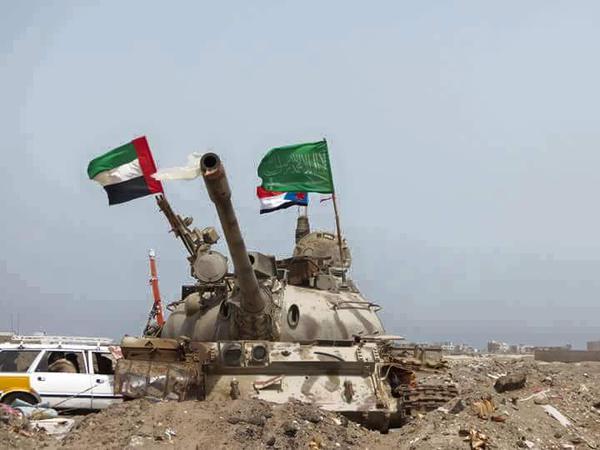 UAE Accomplishments in Yemen Include Secret Prisons, Rape, Drugs and Torture: Report
YemenExtra
M.A.
The United Arab Emirates filthy goals in the city of Aden and the rest of the occupied southern cities have been revealed and well-known in the south of Yemen, where the occupation state is working in removing the Yemeni identity from the southern citizens through the dissemination of destructive and harmful ideas and the promotion of drugs, not to mention its dirty methods in raiding homes and arbitrary arrests, In addition to the suspicious deals it had with the Takfiri organizations in Shabwa, Hadramout, and others, and the recent revelations of the use of American and Israeli mercenaries in carrying out assassinations in the south.
It was not long after the occupation of the UAE to the cities of the south until it started suspicious deals with al-Qaeda ( terrorist organization) in Hadramout and then Shabwa, which ordered the leave of these groups from these cities to make fake victories, in return for the payment of large sums of tens of millions of dollars, then recruiting al-Qaeda men into what is called the "elite forces" in the southern provinces.
The Associated Press revealed earlier this year in a press investigation that the officers of the United States and militias affiliated with the UAE held a meeting outside the city of Mukalla with leaders of the Takfiri organization to withdraw the terrorist organization for large sums of money and then join the elite forces.
International organizations called for the opening of an international investigation after international experts released a report regarding the Yemeni issue, saying that there is a network of secret prisons that are under the control of the United Arab Emirates in the southern provinces and the presence of US soldiers in them to oversee investigations with detainees and those who were forcibly disappeared.
The report stressed that there are serious violations against detainees where they are subjected to electric shock and non-stop torture, in addition to being subjected to rape by the UAE soldiers.
Recently, Buzzfeed revealed that the UAE forces hired a team of American and Israeli mercenaries to carry out assassinations against clerics and politicians in the occupied city of Aden, led by the mercenary Isaac Golan, who works for the Israeli Mossad. The team carried out a number of assassinations, where the most important one was carried out against Mayo, an Islah party leader in Aden.
What the UAE occupation is committing in Aden is not very different from what has America did when it occupied parts of Iraq and Afghanistan and other countries, where both countries established secret prisons and committed rape and expanded security chaos to spread assassinations, theft, drugs and many other filthy things that always come along with occupations.