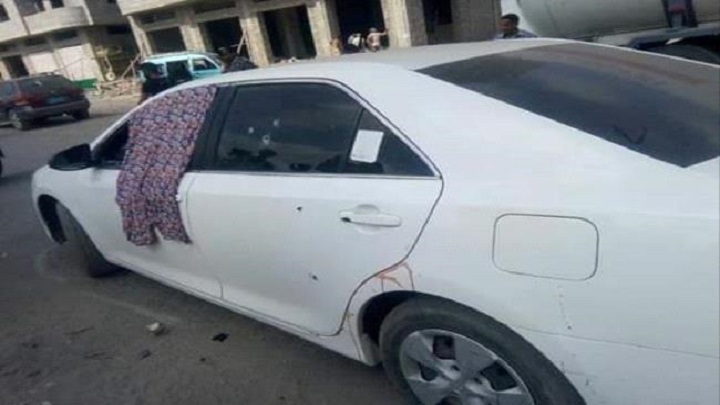 Head of Narcotics Control Department in Aden Assassinated by Unidentified Gunmen
YemenExtra
M.A.
On Sunday, unidentified gunmen assassinated the head of the Narcotics Control department and two of his guards in the southern city of Aden, which under the UAE occupation.
According to local sources, unidentified gunmen opened fire on Aden's anti-narcotics chief, Colonel Fadl Salih, while he was driving his car in the district of Sheikh Othman and killed him instantly along with two of his escorts, then assassinators fled away.
On Wednesday, unknown gunmen assassinated Sheikh Humaid al-Athuri, the imam of the Taqwa mosque in al-Nasr neighborhood in Sulawan district, as he was leaving the mosque after noon prayers.
It is noteworthy that the BuzzFeed news website revealed that the United Arab Emirates used a US military company to carry out assassinations on leaders from the party "reform" in Yemen, also know as the Islah party.
According to the aforesaid website, the US company that carried out the operations against the leaders of the Yemeni Reform party is called Spear Operations Group, based in the US state of Delaware and led by former US Navy SEAL Special Forces officer Abraham Golan.
Aden, which is under the control of the Saudi-led coalition, suffers from an unprecedented security breach in light of the spread of armed militias affiliated with the coalition and elements from al-Qaeda and ISIS, where the city is witnessing from time to time armed clashes, assassinations and bombings that killed and wounded thousands.