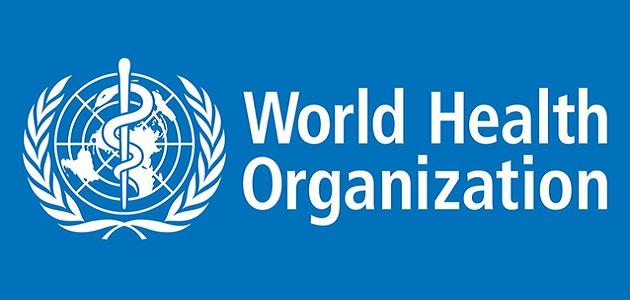 Report:More Than 10,000 Cancer Patients Are In Danger of Dying in Yemen (WHO)
YemenExtra
M.A.
The World Health Organization (WHO) has warned that 10,000 cancer patients from the country's 30,000 cancer-stricken population will have their suffering increase if the war of Saudi Arabia and the United Arab Emirates against Yemen continues, "which has contributed to a decline in financial resources for treatment."
"10% of the 30 thousand cancer patients are children who need immediate treatment," the organization said in its Twitter official page. It warned that the suffering of 10,000 cancer patients is increasing in Yemen day after day, which may cause some of them to die.
Since March 2015, the beginning of the Saudi war on Yemen alongside with many other countries, the incidence of cancer has increased in Yemen, while the Ministry of Health in Sana'a explained that the reason for this is that the Saudi-led warplanes use poisonous weapons and ammunition that later affect civilians in areas that are exposed to Saudi aerial bombardment; consequently, causing cancer and deformities Congenital fetuses.
The organization's warning comes in the context of attempts by the coalition to escalate its military operations on the city of Hodeidah with the aim of controlling the main port of Yemen, through which 80% of the United Nations assistance, including medical assistance, is transferred. On the other hand, the UAE continues to prevent local authorities from controlling and managing the ports Which are under the control of the UAE forces.
On Saturday, Oxfam humanitarian organization said that a Yemeni civilian is killed every three hours since the beginning of August, because of the clashes that are in the country, despite the ones who are dying from disease or hunger, who are amounted to be thousands.
As Germany has halted arms shipping to Saudi Arabia, Oxfam is calling on the UK, US and other governments to do likewise because of its disregard of civilians lives in Yemen.
Yemenis face the triple threat of war, disease and hunger. Between 1 August and 15 October, 575 civilians were killed in the fighting, including 136 children and 63 women. There have been more than 1.1 million cases of cholera in the last 18 months, with over 2,000 of those proving fatal. And there have been over 100 deaths from diphtheria over a similar period. The UN warned this week that more than 14 million could die from starvation if the war continues, Oxfam said in a statment.
"Every single life lost to this shameful conflict, be it through armed attacks, or through starvation and disease, should be an international outrage, Muhsin Siddiquey, Oxfam's Country Director in Yemen said.
Some of the Saudi-led coalition major crimes in Yemen include the killing of 16 civilians by an airstrike that targeted a vegetable market, the killing of 15 civilians, including four children and injuring 23 others after a Saudi-led coalition airstrike struck two buses carrying families trying to flee the conflict in the coastal province of Hodeidah and the killing of a young woman and injuring seven others, including six children, as Saudi mercenaries ground shelling took place.
The Saudi-led coalition also wages an economic warfare too in Yemen, where a recent paper, Martha Mundy, a lecturer at the London School of Economics, analyzed coalition airstrikes in Yemen, finding that their attacks on bridges, factories, fishing boats and even fields suggested that they aimed to destroy food production and distribution in mostly the northern areas of Yemen.
The Yemeni Rial has taken a really big hit too, impacting its value in exchange with the US dollar currency in the last few months, causing goods and commercial prices to insanely soar.
"This is an income famine," said Lise Grande, the United Nations humanitarian coordinator for Yemen. "The key to stopping it is to ensure that people have enough money to buy what they need to survive."
"There is now a clear and present danger of an imminent and great, big famine engulfing Yemen," Mark Lowcock, the undersecretary for humanitarian affairs, told the Security Council on Tuesday. Eight million Yemenis already depend on emergency food aid to survive, he said, a figure that could soon rise to 14 million, or half Yemen's population.
"People think famine is just a lack of food," said Alex de Waal, author of "Mass Starvation" which analyzes recent man-made famines. "But in Yemen, it's about a war on the economy."