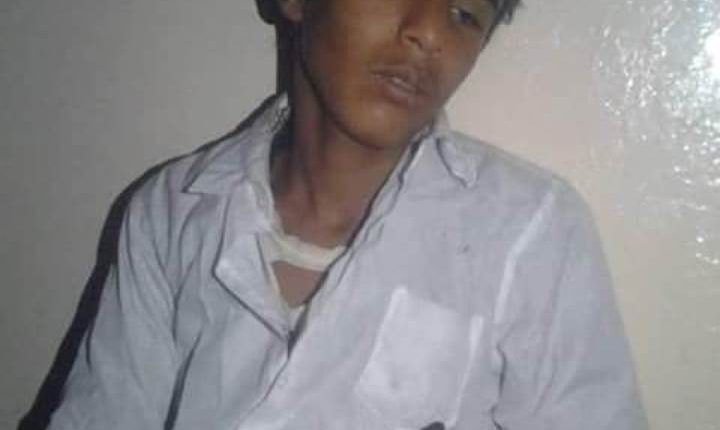 Southern Yemen suffers from high tension by the coalition, UAE
YemenExtra
Y.A
Southern Yemen is still the scene of many illegal practices by the coalition, especially UAE which controls big area of it ,as the citizens keep expressing their anger towards such acts and interventions.
Residents found on Sunday nine 9 bodies of unknown persons were killed for a while in Yemen's southern province of Aden.
Command of the second military region controlled by the UAE forces in Hadramout province announced the closure of Shuhir – Shehr (al-Dhaba) road in Mukalla city for a temporary period as of Monday.
The UAE occupation and units of the US Marine Corps stationed at Rayan International Airport use al-Dhaba port as a military port to provide logistic supplies to the foreign forces stationed in Hadramout.Al-Dhaba port has a strategic importance for the Yemeni economy for its location on the Arabian Sea in the province of Hadramout. It is one of the most important export ports, especially crude oil shipments from Masilah oil sector.
Yesterday, the United Arab Emirates forces sent 5 ships loaded with heavy and medium weapons arrived in the coastal city of Mukha of Taiz province.
The ships carrying of dozens of military armor and more than 15 military vehicles and carriers various heavy weapons arrived at the port of Mukha.
Last week, Tribal sources in Abyan province revealed the United Arab Emirates (UAE) forces established a new military camp in Al Ain area, while a number of the region's elders refuse the entry of any Emirati-backed paid fighters"the so-called security belt."
Furthermore, at least three UAE-backed paid fighters were wounded in an improvised explosive device that targeted their military vehicle in the same province, whereas the military vehicle is belonging to the rapid intervention battalion of the so-called "security belt" paid fighter backed by the UAE and was targeted by unknown gunmen in al-Mahfad area with an explosive device, which led to the injuring of three soldiers,who were taken to a hospital in the area.
On the other hand, armed tribesmen launched an armed attack with various weapons against a gathering of the UAE-backed security belt paid fighters in al-Mahfad area.
Eyewitnesses said that clashes broke out afternoon, between the security belt paid fighters and what they described as "al-Qaeda elements".
Elsewhere in Aden, a leader in the so-called "southern resistance" revealed that a police dog called "Shakira" was used to torture Yemeni detainees in the UAE-run secret prisons .
"The UAE occupation officers released Shakira towards some detainees after taking off their clothes," Adel al-Hassani said in an interview with Bilqees Satellite Channel on Monday, adding that "the dog (Shakira) had bitten thighs, legs, arms and genitals of some detainees while they were shackled."
Notably, a child ,Yahya Mubarak Trabesh, aged 10 years, was severely beaten and tortured after his abduction last Tuesday among his colleagues at al-Aousha school in Nassab district, was kidnapped and tortured by United Arab Emirates  forces (UAE)'s paid fighters in Yemen's southern province of Shabwah.
In March 2015, the US -backed –Saudi-led coalition started  a war against Yemen with the declared aim of crushing the Houthi Ansarullah movement, who had taken over from the staunch Riyadh ally and fugitive former president Abd Rabbuh Mansur Hadi, while also seeking to secure the Saudi border with its southern neighbor. Three years and over 600,000 dead and injured Yemeni people and  prevented the patients from travelling abroad for treatment and blocked the entry of medicine into the war-torn country, the war has yielded little to that effect.
Aden city, which was occupied by UK but now under the control of UAE, and the rest of the southern cities witness an insecurity situation that increased the assassinations of Imams of mosques and security and military leaderships
The province of Aden also witnesses a security fiasco that escalated with killings, looting issues , in addition to others that never happened before.
#YEMEN #USA #SaveYemenChildren #US #Saudi #UK #UN #KSA #UAE #ISRAEL #Syria #USAKillsYemeniPeople
#StopArmingSaudis#YemenWar#YemenCantWait#YemenCrisis#YemenGenocide#UnitedNations#HumanWatchRights
.