Dead bodies all over UAE-Controlled Yemeni city!
YemenExtra
Y.A
The city of Aden is witnessing many crimes of citizens and assassinations involving military officials, security officers by special assassination squads of the UAE and Saudi forces in the city since United Arab Emirates forces took over Aden province in 2016 .The following are crimes during December 2018.
Residents found nine 9 bodies of unknown persons were killed for a while, eyewitnesses said.
The bodies wrapping in "white" cloth were discovered after lifting random waste near in al-Hurrah area. Furthermore, local residents found a dead body of a citizen inside his home.
Local sources said that Sami Khalifah was found dead in Remi neighborhood in Mansoura district, adding that he was shot in his head and wounds were clear in his hand, while one of the sources confirmed that Khalifa was living alone in his home in the Remi District, whose body was discovered after a long time no contact with his family over the past two days.
A 20-year-old man was shot dead by paid fighters backed by the UAE forces, whereas eyewitnesses said that citizens found the dead body of Mohammed Saleh Abdulnabi with multiple gunshot wounds, only meters from al-Arish checkpoint of the so-called "security belt forces" funded by the UAE in Khormaksar area.
The murder of Abdulnabi, a resident of Luder district of Abyan province, remains unclear, and the motive for shooting at him by the UAE paid fighters is still unknown.
Additionally, paid fighters loyal to the UAE forces shot at a citizen for bypassing convoy of the paid fighter leader Moneer Mahmoud Abu al-Yamamah al-Yafei, commander of the so-called "First Support Brigade."
The citizen who refused to reveal his name said that when he bypassed al-Yafei's convoy in al-Buriqa area one of the convoy cars collided deliberately with his car, while al-Yafei's guards tried to kill him by shooting at him, while some media websites published news that al-Yafei was subjected to an assassination attempt by an unknown person in the city of Aden.
Assissanations of terrorist members and official and ordinary paid fighters
Several paid fighters backed by United Arab Emirates forces were killed and wounded when the clashes broke out between the paid fighters and other paid fighters in al-Muala area.In addition,"a number of main streets are closed and stopping traffic during the clashes," according to the official.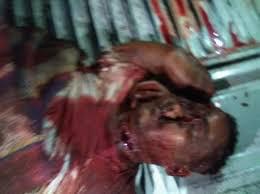 A senior leader in al-Qaeda terrorist organization was killed after carrying out dozens of terrorist operations target security and military officials in Yemen's Aden southern province, local sources told Yemen Press Agency.
According to the sources, they said that a group of gunmen loyal to Saudi-led coalition attacked the hideout of the so-called terrorist leader Mohamed Saghair (Albawma) in Dakah neighborhood in Brega district of Aden led to his death, adding that he was immediately killed by a number of shots.
It is believed that "Albawma" had assassinated three military commanders, including commander Ahmad al-Idrisi, commander Fahed Gharamah  and Abdul-Khaleq Shayie.
A commander survived an assassination attempt in Yemen's coastal city of Aden,commander Munir Mahmoud Abu al-Yamamah was targeted in al-Buraiqah district.
A Yemeni official was also survived an assassination attempt .The correspondent in Aden said that the so-called "head Commission for the care of families of martyrs and activists of the Yemeni revolution" in the government of exiled Yemeni president Hadi, "Ahmed Qassem Abdullah" was shot by gunmen in Al-Haswa area of Boriqa district.
In March 2015, the US -backed –Saudi-led coalition started  a war against Yemen with the declared aim of crushing the Houthi Ansarullah movement, who had taken over from the staunch Riyadh ally and fugitive former president Abd Rabbuh Mansur Hadi, while also seeking to secure the Saudi border with its southern neighbor. Three years and over 600,000 dead and injured Yemeni people and  prevented the patients from travelling abroad for treatment and blocked the entry of medicine into the war-torn country, the war has yielded little to that effect.
Despite the coalition claims that it is bombing the positions of the Ansarullah fighters, Saudi bombers are flattening residential areas and civilian infrastructures.
More than 2,200 others have died of cholera, and the crisis has triggered what the United Nations has described as the world's worst humanitarian disaster.
However, Saudi Arabia relies heavily on the US in its brutal war on Yemen. Washington has deployed a commando force on the Arab kingdom's border with Yemen to help destroy arms belonging to Yemen's popular Houthi Ansarullah movement. Washington has also provided logistical support and aerial refueling.
#YEMEN #USA #SaveYemenChildren #US #Saudi #UK #UN #KSA #UAE #ISRAEL #Syria #USAKillsYemeniPeople
#StopArmingSaudis#YemenWar#YemenCantWait#YemenCrisis#YemenGenocide#UnitedNations#HumanWatchRights