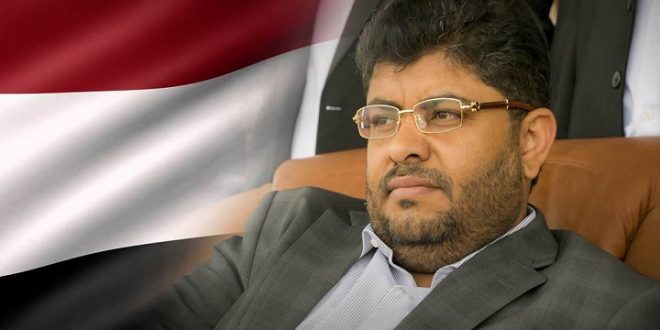 Al-Houthi Talks about What Happened in Aden and its Relationship with Gulf Initiative
YemenExtra
SH.A.
Mohammed Ali al-Houthi, Head of the Revolutionary Committee rejected claims as regard Ansarullah attack on Aden refinery.
Saudi coalition was responsible for fire in this refinery, Yemeni TV Channel 'Al-Masirah' quoted Ali al-Houthi as saying.
Yemeni army, security and popular committee forces are trying to establish peace and stability in Yemen by fighting aggressors and do not attack installations, he said.
Yemeni local officials announced that one of the refinery tanks fired due to massive explosion.
In the meantime, an unknown source told Al-Masirah that explosion happened in an oil pipeline and then advanced to Aden refinery.
Saudi Arabia and its regional allies attacked Yemen in March 2015 to bring back to power the deposed president of Yemen Abdrabbuh Mansour Hadi.
Since then, the invaders have committed horrible war crimes against Yemeni civilians.
Al-Houthi also has launched a verbal attack on the group of Ten Countries Sponsoring Gulf Initiative which some parties and countries are still sticking to, which a manifested the tyranny of those bodies.
"Some considered the GCC initiative as a "unique miracle, a constitution in force and an experiment that permits destruction because it was orchestrated and prepared by regimes that do not believe in democracy, Mohammed Ali al-Houthi wrote on his Twitter account.
As well as al-Houthi stressed that those who prepared the initiative are royal regimes that do not believe in democracy, and these reactionary people crammed this "alleged miracle-which was carried out in its entirety in everything and they launched their aggression to implement this execution (the out-dated initiative).