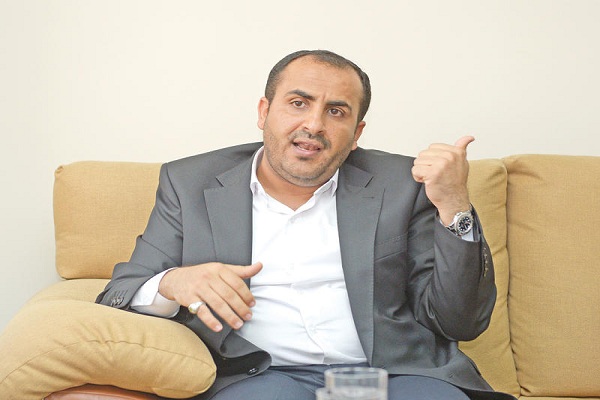 Abdul Salam: Coalition's Crimes Proves Obstructing Steps towards Peace in Yemen
YemenExtra
SH.A.
Head of the Yemeni negotiating delegation in Sweden consultations, Mohammed Abdul Salam, on Tuesday has said that targeting engineer Mohamed Fouad al-E'athri by the Saudi-led aggression forces "proved that they are obstructing steps towards peace and their breaches are becoming more widening."
"The demining team in the city of Hodeidah is doing its job to open the road to the Red Sea mills according to Sweden agreement with the presence of the UN coordinator and his team, the forces of aggression targeted the engineer, Mohamed Fouad al- al-E'athri, a member of demining experts, killing him instantly," Mohammed Abdul Salam wrote on his Twitter account.
"It proves that the Saudi-led aggression forces are impeding the steps of peace and committing more breaches," he added.
The Saudi-led coalition's mercenary forces continued their violations of the cease-fire agreement regarding Yemen's Hodeidah.