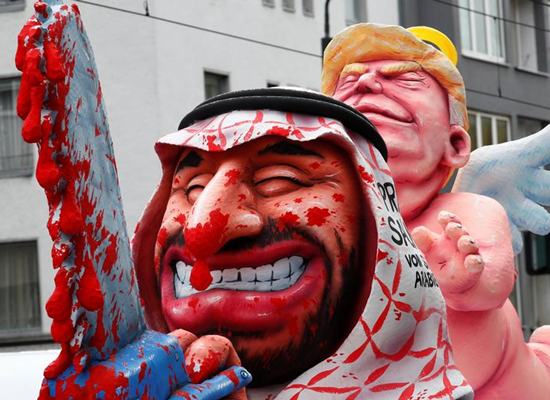 Carnival in Germany Mocks of Bin Salman and Trump
YemenExtra
SH.A.
"German Düsseldorf Carnival" showed the mockery of both Saudi king Mohammed bin Salman and US President Donald Trump over the murder of journalist Jamal Khashoggi.
For many years now, Düsseldorf has been organizing local carnivals, in which hundreds of art groups and actors are participating, and for which large sculptures, many of them political messages, made in a cynical way.
Mohammed bin Salman has been a guest of this year carrying a bloodstained saw as well as covered his clothes, behind him is Trump flies with wings of angels.
"The murderer and his guard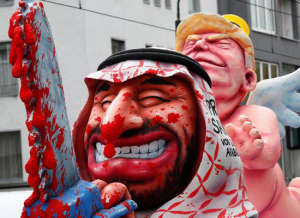 angel," written on bin Salman's sculpture, referring to Khashoggi's murder and Trump's defense of the Saudi crown prince.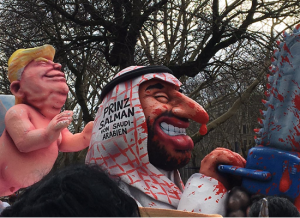 To date, the Saudi-led coalition has displaced hundreds of thousands of people from their homes, towns and villages, caused outbreaks of infectious diseases and famine in some areas, and wrought significant destruction of Yemen's infrastructure.
Saudi Arabia relies heavily on the US in its brutal war on Yemen. Washington has deployed a commando force on the Arab kingdom's border with Yemen to help in this brutal war. Washington has also provided logistical support and aerial refueling.