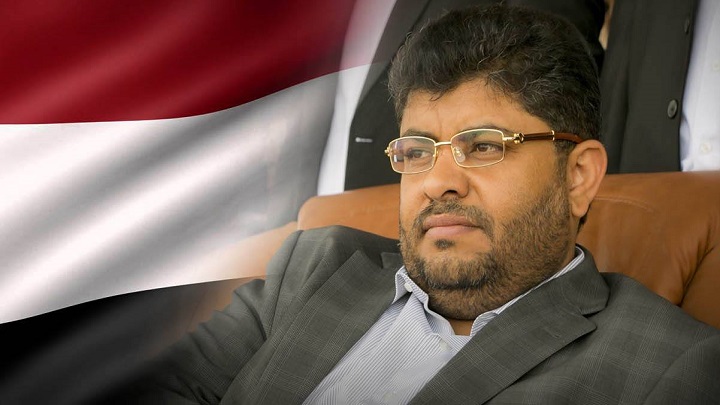 Al_Houthi: Yemen Will Not Be Anyone's Backyard
YemenExtra
SH.A.
Mohammed Ali al-Houthi has asserted that Yemen "will not be a backyard park for anyone", referring to Saudi Arabia, as a condition for dialogue and negotiation.
"Peace alone is the real way to solve this conflict," al-Houthi, head of the Supreme Revolutionary Committee and member of the Supreme Political Council wrote on social media on Wednesday.
To date, the bloody war on Yemen has led to the exodus of hundreds of thousands of people from their homes, towns and villages, the spread of infectious diseases and famine in some areas, and the massive destruction of the country's infrastructure.
According to statistics from UN bodies and organizations, hundreds of thousand of civilians have been killed and injured. They also reported deteriorating humanitarian conditions, outbreaks of disease and epidemics such as cholera, and a decline in the volume of cash reserves.
Four years and over 600,000 dead and injured Yemeni people and prevented the patients from travelling abroad for treatment and blocked the entry of medicine into the war-torn country, the war has yielded little to that effect.