The Saudi-led coalition, backed by the US ,fuels its warplanes with Yemeni children's blood
YemenExtra
Y.A
Yemeni children are usually the target of the coalition that claims protecting them .Their bodies' parts are often found across Yemen over being guilty of being Yemenis.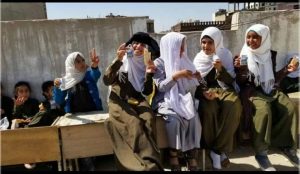 They almost every day got killed due to airstrikes ,epidemics ,malnutrition ,and famine that target them amid the world silence.However, their spirits push them to live this horrible life until they someday reach their fate at the hands of the coalition.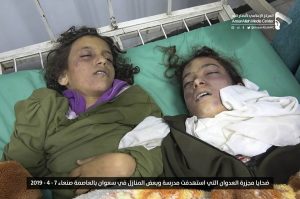 On April 7,2019, Yemeni children, as usual, went to schools, despite all the pains by the coalition, where the coalition's warplanes were thirsty again and again for their blood, so they got murdered by their attacks , therefore, they lost their lives, bleeding to make the warplanes full of the pure blood which is the price that must be paid.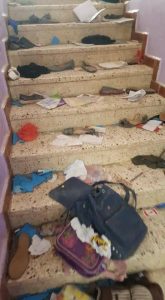 While the world stay silent , someone else intended to show sadness whereas the smoke rose up to the sky to settle next to their spirits that rest in peace.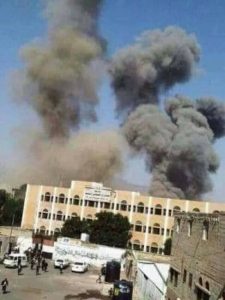 Their bodies, bags and shoes remain down on the schools , the places of the crime, to ask the whole world if it is time to move against the coalition .Furthermore, one victim's face was to the right as if she hadn't want to face the world that take part in killing her, through its silence towards the coalition's crimes over years.