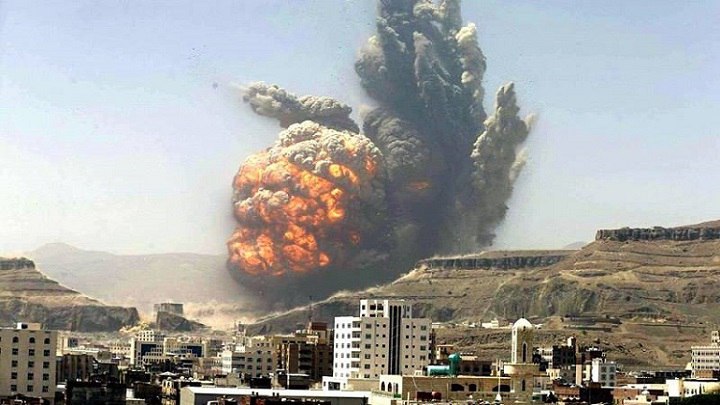 Sana'a: Residents of Faj-Atan Commemorate the Day, US-Saudi Crime, Used Mother of All Bombs against them
YemenExtra
M.A.
The residents of the region of Faj-Ajtan in Sana'a commemorated the fourth anniversary the US-Saudi aggression targeted Atan area with that is said to be a MOAB, mother of all bombs, leaving about 1,000 martyrs and extensive destruction in one of the most horrific war crimes against the Yemeni People.
Shura Council member, Al-Madani, said that after four years of the bombing on Faj Atan area, Yemenis are more steadfast and determined to confront the US-Saudi aggression until victory.
Meanwhile, participants in the commemoration of this anniversary said that the US-Saudi aggression targeted Atan mountain with the most internationally banned bombs.
The US-backed coalition will not be able to undermine the will and steadfastness of the sons of Atan area.