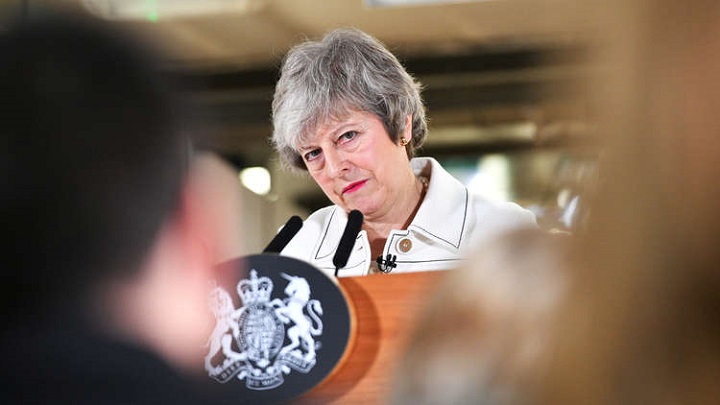 British Prime Minister Announces her Resignation
YemenExtra
M.A.
British Prime Minister Theresa May said on Friday she would step down as leader of the Conservative Party, triggering a contest for a new prime minister who will have to try to break the impasse over Britain's departure from the European Union.
"I am today announcing that I will resign as leader of the Conservative and Unionist Party on Friday 7 June so that a successor can be chosen," May said in a statement outside her official Downing Street residence in central London.
May said she had done "everything I can" to deliver Brexit but could not gain the necessary support. It was, she said, now in the "best interests of the country for a new prime minister to lead that effort."
She warned her successor that to deliver Brexit, her successor would have to build a consensus in Parliament
"It is and will always remain a matter of deep regret that I have not been able to deliver Brexit," she said. "It will be for my successor to seek a way forward that honours the result of the referendum."
May said she will continue to serve as prime minister while a Conservative leadership contest takes place
She will step down as Tory leader on 7 June and a leadership contest is due to begin the following week.
The prime minister has faced a backlash from her MPs against her latest Brexit plan, which included concessions aimed at attracting cross-party support.