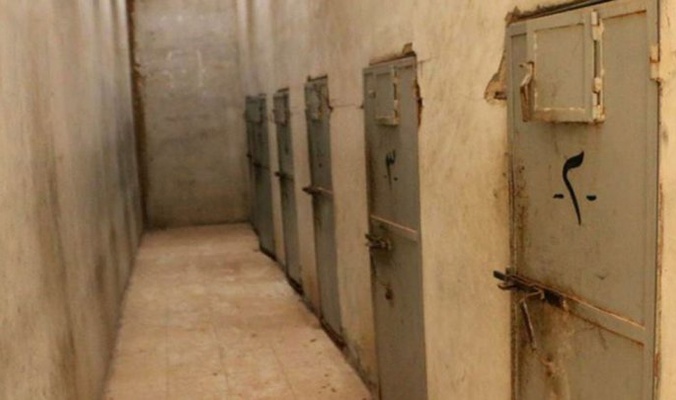 Prisoners escape torture , death from prisons in southern Yemen
YemenExtra
Y.A
Security sources on Tuesday revealed that three prisoners escaped from inside the Kabuta police station in Aden, southern Yemen, under the control of UAE, main part of the Saudi-led coalition.
The sources confirmed that three prisoners managed to flee the prison of Kabuta police station in the Mansoura area, and with a complicity from security leaders loyal to the UAE paid fighters in the past days.
It is clear that the prisoner escape was in coordination with the Aden security chief Shallal Shaye, a pro-Emirati officer, who did not act towards the escape of wanted persons from inside the prison.
Member of the Supreme Political Council Mohammed Ali al-Houthi called on the International Committee of the Red Cross (ICRC) to condemn crimes and violations committed against prisoners in prisons of the coalition's paid fighters.
The National Committee for Prisoners' Affairs held the coalition responsible for the death of an injured prisoner belonging to the coalition, due to the invaders preventing an International Red Cross mission in Yemen from entering the besieged city of Duraihimi to rescue him.
"On May 8, 2019, we submitted a memorandum to the International Committee of the Red Cross in Yemen informing them of the existence of an injured prisoner who is affiliated with the coalition, and he is in a custody of the army and the People's Committees inside the city of Duraihimi," the committee said in a statement issued.
He added that the coalition and government of the exiled Hadi refused to allow the International Committee of the Red Cross (ICRC) to visit prisoners and detainees in their custody.
The Association of Mothers of Abductees held a protest vigil in front of house of interior minister in Hadi's government to denounce assaults on detainees at secret prisons run by UAE-backed paid fighters.
In March 2015, the US -backed –Saudi-led coalition started  a war against Yemen with the declared aim of crushing the Houthi Ansarullah movement, who had taken over from the staunch Riyadh ally and fugitive former president Abd Rabbuh Mansur Hadi, while also seeking to secure the Saudi border with its southern neighbor. Three years and over 600,000 dead and injured Yemeni people and  prevented the patients from travelling abroad for treatment and blocked the entry of medicine into the war-torn country, the war has yielded little to that effect.
Despite the coalition claims that it is bombing the positions of the Ansarullah fighters, Saudi bombers are flattening residential areas and civilian infrastructures.
More than 2,200 others have died of cholera, and the crisis has triggered what the United Nations has described as the world's worst humanitarian disaster.
#YemenCantWait #YemenGenocide #Yemen #Yemencantwait #YemenGenocide #Yemen_children #StoparmingEmirates #StoparmingSaudi #Stopthewaronyemen#LivingInYemenOnTheEdge#SoldarityWithThePeopleOfYemen